Destiny 2: Xur location and inventory, April 27-30
Xur, baby, Xur. Apologies to the NTRA for changing its 1998 racing campaign slogan around a bit.
Xur is back this week in Destiny 2 with some rather cool looking items available for purchase.
You'll find Xur in the European Dead Zone, which as always, is this week's Flashpoint. He's standing at his usual spot in Winding Cove.
Exotics on offer this week are a set of badass Hunter Gauntlets, a Titan Helmet, and Warlock Chest Armor.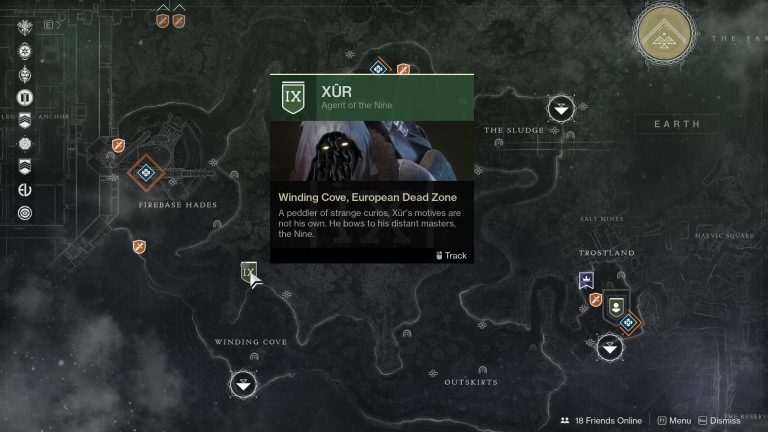 Xur inventory for April 27-30
The Exotic Weapon this week is Telesto, and while it's not a great PvP weapon, it's fine for PvE. Because Xur has previously sold Telesto, we won't publish a Should You Buy post this week.
This particular Fusion Rifle is fun to use because it's "a little bit like the Needler from Halo," and has purple colored highlights. One other cool thing about it: it has the ability to reload both your Kinetic and Energy weapons when you get a multikill.
That makes it a handy item to have around when your chambers are empty and you're in trouble. However, due to the fact projectiles detonate after a short timer rather than on impact, you can actually fire Tolesto first and only then empty your other magazines. If you're quick enough.