Xbox Live Deals with Gold: A Way Out, Yooka-Laylee, Serial Cleaner, more
Microsoft has plenty on sale this week for both Xbox Live Gold subscribers and those with only a Silver membership.
Along with the usual Xbox Deals with Gold this week, there's a Curve Digital Publisher's Sale and a Spotlight Sale.
Deals with Gold highlights this week include the recently released A Way Out for 25% off, Project CARS 2 Deluxe Edition for 50% off, and Yooka-Laylee for 67% off.
The only Xbox 360 Deals with Gold offering this week is Alien Breed Episode 1 for 75% off. This may change, but for now, just expect the one title.
All Xbox Live users regardless of status can enjoy discounts through the Curve Digital and Spotlight sales. The former includes titles such as Beholder Complete Edition, Serial Cleaner, The Flame in the Flood, Thomas Was Alone, and plenty more.
The Spotlight Sale features discounts on Shantae Half Genie Hero Ultimate Edition, Madden NFL 18, and various crystal bundles for Paladins.
As usual, Deals with Gold are for Xbox Live Gold members, and more information is available on Major Nelson's blog.
Discounts will expire on Tuesday, May 1 at 6am EDT, 11am BST.
Xbox One Deals with Gold
A Way Out (Xbox One Enhanced) – 25% off
Armello – Deluxe Bundle – 50% off
Assassin's Creed Syndicate – Helix Credit Base Pack (Add-on) – 40% off
Assassin's Creed Syndicate – Helix Credit Extra Large Pack (Add-on) – 40% off
Assassin's Creed Syndicate – Helix Credit Large Pack (Add-on) – 40% off
Assassin's Creed Syndicate – Helix Credit Medium Pack (Add-on) – 40% off
Assassin's Creed Syndicate – Helix Credit Small Pack (Add-on) – 40% off
Assassin's Creed Syndicate – Jack the Ripper (Add-on) – 60% off
Assassin's Creed Syndicate – Last Maharaja Missions Pack (Add-on) – 50% off
Assassin's Creed Syndicate – Season Pass (Add-on) – 67% off
Assassin's Creed Syndicate – Steampunk Pack (Add-on) – 60% off
Assassin's Creed Syndicate – Streets of London Pack (Add-on) – 50% off
Assassin's Creed Syndicate – Victorian Legends Pack (Add-on) – 60% off
Borderlands: The Handsome Collection – 67% off
Divinity: Original Sin – Enhanced Edition – 75% off
Forza Horizon 3/Hot Wheels Expansion Bundle (Xbox Play Anywhere) – 20% off
Forza Motorsport 6 VIP (Add-on) – 75% off
Forza Motorsport 6 – Porsche Expansion (Add-on) – 75% off
LA Cops – 75% off
NOT A HERO: SUPER SNAZZY EDITION – 75% off
OlliOlli2: XL Edition – 75% off
Outbreak: The Nightmare Chronicles – 10% off
Overcooked – 67% off
Overcooked: The Lost Morsel (Add-on) – 67% off
Paladins Fouder's Pack (Add-on) – 33% off
Project CARS 2 Deluxe Edition (Xbox One Enhanced) – 50% off
Project CARS 2 (Xbox One Enhanced) – 50% off
Sherlock Holmes: Crimes and Punishments – 75% off
The BunnyLord Pro Hater Pack – 75% off
The Technomancer – 75% off
TT Isle of Man (Xbox One Enhanced) – 30% off
Yooka-Laylee – 67% off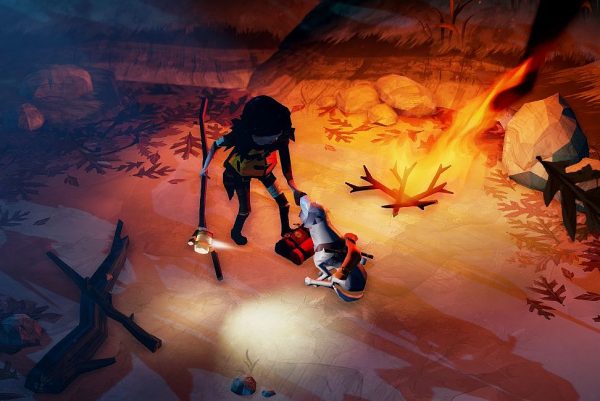 Curve Digital Publisher's Sale
10 Second Ninja X – 75% off
Action Henk – 70% off
Beholder Complete Edition – 70% off
Dear Esther: Landmark Edition – 70% off
Hue – 70% off
Human Fall Flat – 60% off
Jump Stars – 75% off
Manual Samuel – 70% off
Nova-111 – 75% off
Pumped BMX + – 70% off
Serial Cleaner – 70% off
Stealth Inc. 2: A Game of Clones – 80% off
The Flame in the Flood – 60% off
The Little Acre – 70% off
The Swapper – 80% off
The Swindle – 70% off
Thomas Was Alone – 70% off
Spotlight Sale
1500 Paladins Crystals (Add-on) – 33% off
2500 Paladins Crystals (Add-on) – 33% off
3500 Paladins Crystals (Add-on) – 33% off
400 Paladins Crystals (Add-on) – 33% off
800 Paladins Crystals (Add-on) – 33% off
8000 Paladins Crystals (Add-on) – 33% off
Madden NFL 18 – 70% off
Madden NFL 18 G.O.A.T. Squads Upgrade (Add-on) – 80% off
Madden NFL 18 Ultimate Team Starter Pack (Add-on) – 75% off
Shantae Half Genie Hero Ultimate Edition – 10% off