Spider-Man's web swinging looks fast, fluid, and very fun
A new developer video for Spider-Man is available for viewing.
Insomniac Games has discussed how it developed Spider-Man's web-slinging and swinging mechanics in a new video part of Game Informer's month-long coverage of the action-game.
In it, Ryan Smith and Bryan Intihar offer up information on the "physics of web swinging and the mechanics of traversal."
According to the developers, it was the first aspect worked on in Spider-Man because the team knew it had to "get it right."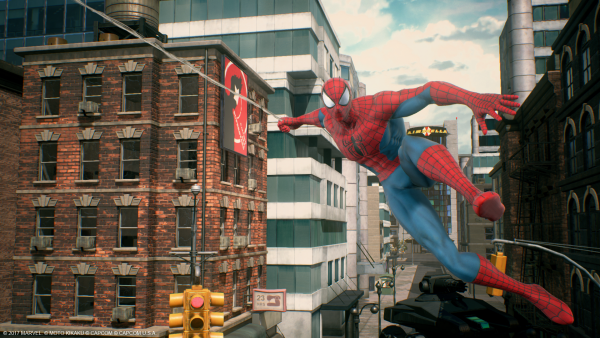 Much of what the duo discuss can be seen in action. The video shows Spidey speeding through the city, slinging webs left and right and never one face planting on the side of a building.
Players will find forward momentum is constant. When Spider-Man comes upon a building and cuts contact with his web, he will climb upwards until he can find another attach point.
If you head over to Game Informer, you can watch the video yourself to appreciate how fluid and fast movement in Spider-Man looks.
Spidey fans can pick up Insomniac's PlayStation-exclusive title when Spider-Man releases on September 7 in Europe and North America.