Latias and Latios join Pokemon GO for a limited time
Two Legendary dragon and psychic-type Pokemon have just debuted in Pokemon GO Raid Battles for the first time.
Across the entire Pokemon franchise, there are over 800 different species of Pokemon to collect. In other words, a mobile game like Pokemon GO will have no shortage of content in the near future. The latest examples are Latias and Latios, two Legendary Pokemon who debuted in-game earlier today.
Latias and Latios are a complementary pair of dragon and psychic-type legendary Pokemon. The pair are known to travel along different paths and in opposite directions, so each Pokemon will be available in different regions.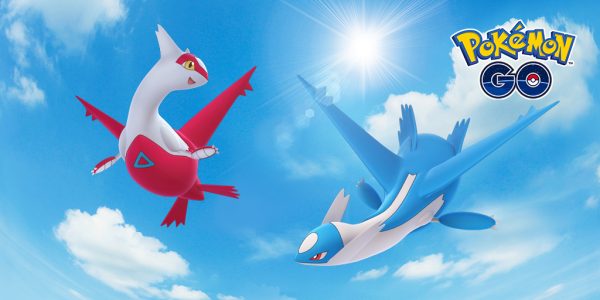 Latias will appear in Europe and Asia, where trainers can encounter her in Raid Battles. Latios will appear in North America, South America, and Africa. On May 8, these regions will switch so that all players have a chance to capture each Pokemon.
According to the Pokemon GO website, trainers should use Pokemon that are strong against dragon and psychic types, such as Tyranitar or Mawile. But don't wait too long – Latias and Latios will only be available in-game until June 5, 2018.
Good luck catching 'em all!