Shadow of the Colossus: how to beat Colossus 9 – Lurker of the Cave

Your first clue here is to find a dry lake where the next Colossus lives.
Where to find Colossus 9: Lurker of the Cave
Map location: D3
Head out the Shrine and go north, over the stone bridge you've already travelled over to reach Colossus 2 and Colossus 3. Once over the stone bridge veer to the west and head for a stone shrine on the horizon.
This will bring you to a cliff edge where you can look down on a barren plain. This is the dry lake bed. Make your way down and you'll notice three spouts of steam, geysers, bursting through the cracked earth. Head inwards towards the cliff edge you've just been standing above, towards the barren trees and stalagmites and the ninth Colossus will show itself.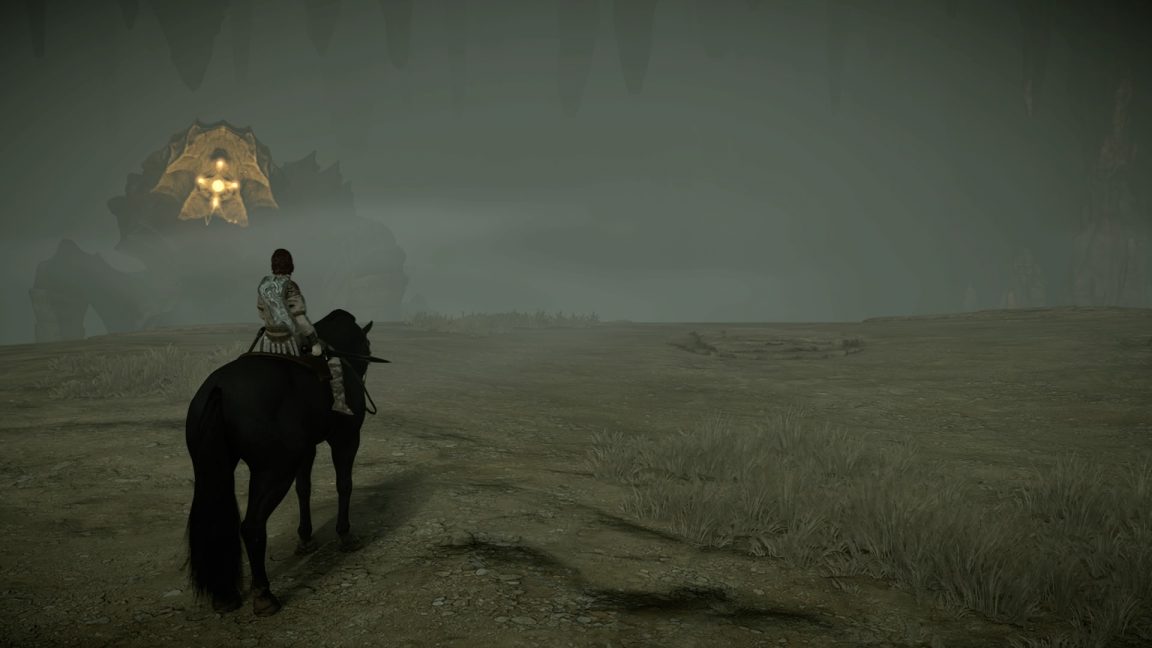 This Colossus only has one weak spot and once you're there it's unlikely to throw you off, meaning you only have to climb it once.
It attacks with three fast firey blasts from its mouth, but keep your distance and roll out of the way and these shouldn't kill you, although they are likely to cause some damage.
You need to draw the Colossus towards the geysers. Time it right and the geyser will wound the Colossus, causing it to roll up two of its feet, revealing two blue weak spots. As soon as you see these, hit them both with a bow from your arrow.
It will now roll away from you and you need to get around the other side to begin to climb its belly. Don't panic or rush, it leaves plenty of time for this.
Climb the fur until you're standing at the highest point, which is actually the side of the Colossus. When it turns to get back on its feet you should hold on to its shell and you'll either be directly on its back or on a side shelf, where you can run to its tail and then up onto its back.
Now make your way to the Colossus' head where you find a patch of fur to hold on to and its weak spot. You can get a couple of blows in here doing damage before it attempts to shake you off.
If you time it right you can let go of the fur to regain your stamina, then grab on just as it begins to shake.
Keep hitting, regaining stamina and holding on and you'll have this Colossus down in no time, earning the Trophy: Lurker of the Cave.
Back to How to beat Colossus 8: Scaler of the Colosseum
Return to Shadow of the Colossus walkthrough and guide
Forward to How to beat Colossus 10: Sand Worm