SNES Mini back in stock for Christmas
It's a Christmas miracle – the Super Nintendo Classic is back in stock right now.
Head over to Amazon UK and you can get one of those little SNES Mini consoles for £79.99, just in time for Christmas. That is, at least, if you act quickly.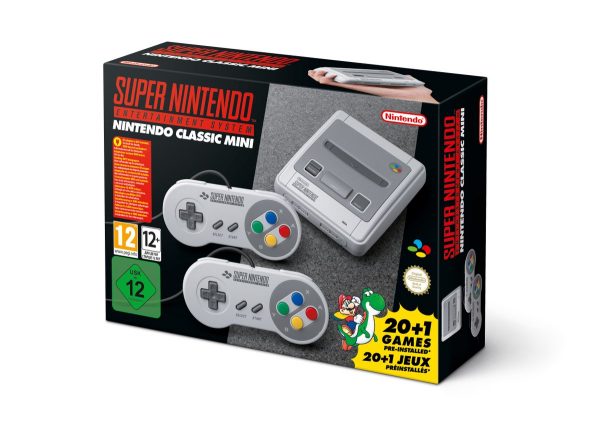 So far, this has remained in stock for a good few hours, but to be safe, you may want to snap one up while you can.
Super Nintendo Classic Edition for £79.99 from Amazon UK
This could indeed be Nintendo making good on its claim earlier in the year that more stock would be available toward the end of the year. This might be cutting it just a little bit close, though.
Our own Sherif Saed wrote about the SNES Mini's rewind feature back in August of this year, which allows players to rewind the classic SNES games featured on the Super Nintendo Classic Edition in order to avoid death, take alternate routes or try once more for a perfect score. The feature relies heavily on save states, another new feature for the SNES Mini. Save states will also allow users to walk away from a game like Super Mario World without having to worry about losing progress.
And in case you'd forgotten, here are the games that'll come loaded on this thing:
Contra 3: The Alien Wars
Donkey Kong Country
EarthBound
Final Fantasy 3
F-Zero
Kirby Super Star
Kirby's Dream Course
The Legend of Zelda: A Link to the Past
Mega Man X
Secret of Mana
Star Fox
Star Fox 2
Street Fighter 2 Turbo: Hyper Fighting
Super Castlevania 4
Super Ghouls 'n Ghosts
Super Mario Kart
Super Mario RPG: Legend of the Seven Stars
Super Mario World
Super Metroid
Super Punch-Out!!
Yoshi's Island
Are there any games missing from this list, do you think?