GTA Online Festive Surprise 2017 is live, includes snow, Xmas tree, new mode and Sentinel Classic
It's that time of the year again.

The Festive Surprise has just gone live in GTA Online.
That means you'll find a Christmas tree in your apartments as well as a massive tree in the center of Los Santos.
Check in every day for a free gift from Rockstar. Previous years have coughed up special t-shirts as well as ammo and snack bonuses.
You can expect snow to hit Los Santos too, although that will be at random intervals, and when it does you'll be able to make and throw snowballs.
A more permanent addition is the new Adversary Mode Occupy for up to 16 different players across six different maps. There's double RP and cash for that mode from now until December 5.
The Sentinel Classic is also available to purchase, after being included in last week's massive Doomsday Heist update.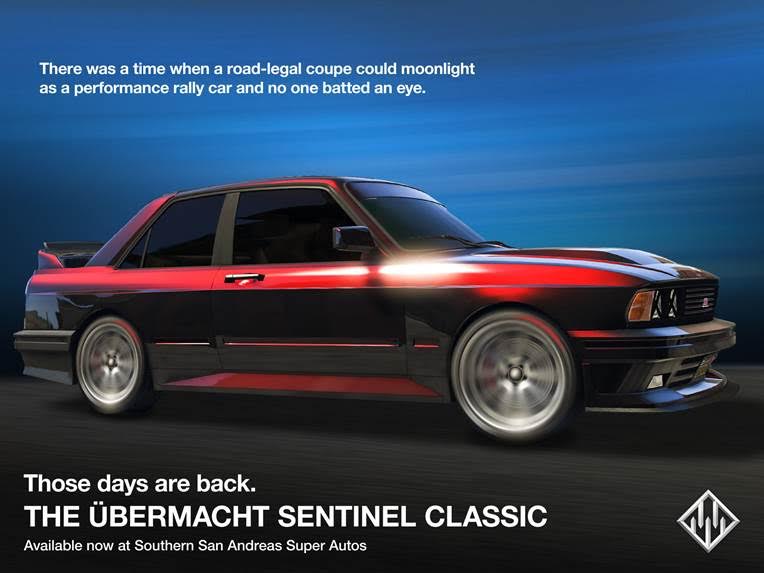 Here's all the discounts and additions to GTA Online over the festive period:
PROPERTIES
Arcadius Business Center – 30% off
Fort Zancudo Hangar 3499 – 30% off
LUXURY VEHICLES
Yachts – 30% off (All models)
Pegassi Zentorno – 30% off
ASSAULT VEHICLES
Armored Karin Kuruma – 30% off (both Buy It Now & Trade price)
Nagasaki Buzzard – 30% off
HVY Insurgent – 30% off (both Buy It Now & Trade price)
PREMIUM RACE & TIME TRIAL SCHEDULE
Push the throttle to the max to earn big payouts in this week's scheduled Premium Race and Time Trial events.
December 19th – 25th
Premium Stunt Race – "H200" (Locked to Sports)
Time Trial – "Sawmill"
December 26th – January 1st
Premium Stunt Race – "Double Loop" (Locked to Super)
Time Trial – "Cypress Flats"