Destiny 2: Xur won't be coming to Mercury, so vanilla Destiny 2 players can keep visiting him
Xur, everyone's favourite tentacle-faced Destiny vendor, won't be visiting Mercury in Destiny 2.
Every Friday, old mate Xur pops up at one of several locations within Destiny 2 to sell you goods. Last week he sold us all the Prometheus Lens Exotic trace rifle, which was promptly nerfed into oblivion as part of the game's 1.1.1. update.
That same update pulled back some of the endgame paywalls that came in with the Curse of Osiris DLC. It's been a troubled launch, and with some Destiny 2 players who haven't purchased the expansion pass feeling like they have been shafted, it would not be unreasonable for fans to worry that Xur might make his way to the DLC-exclusive planet Mercury at some point.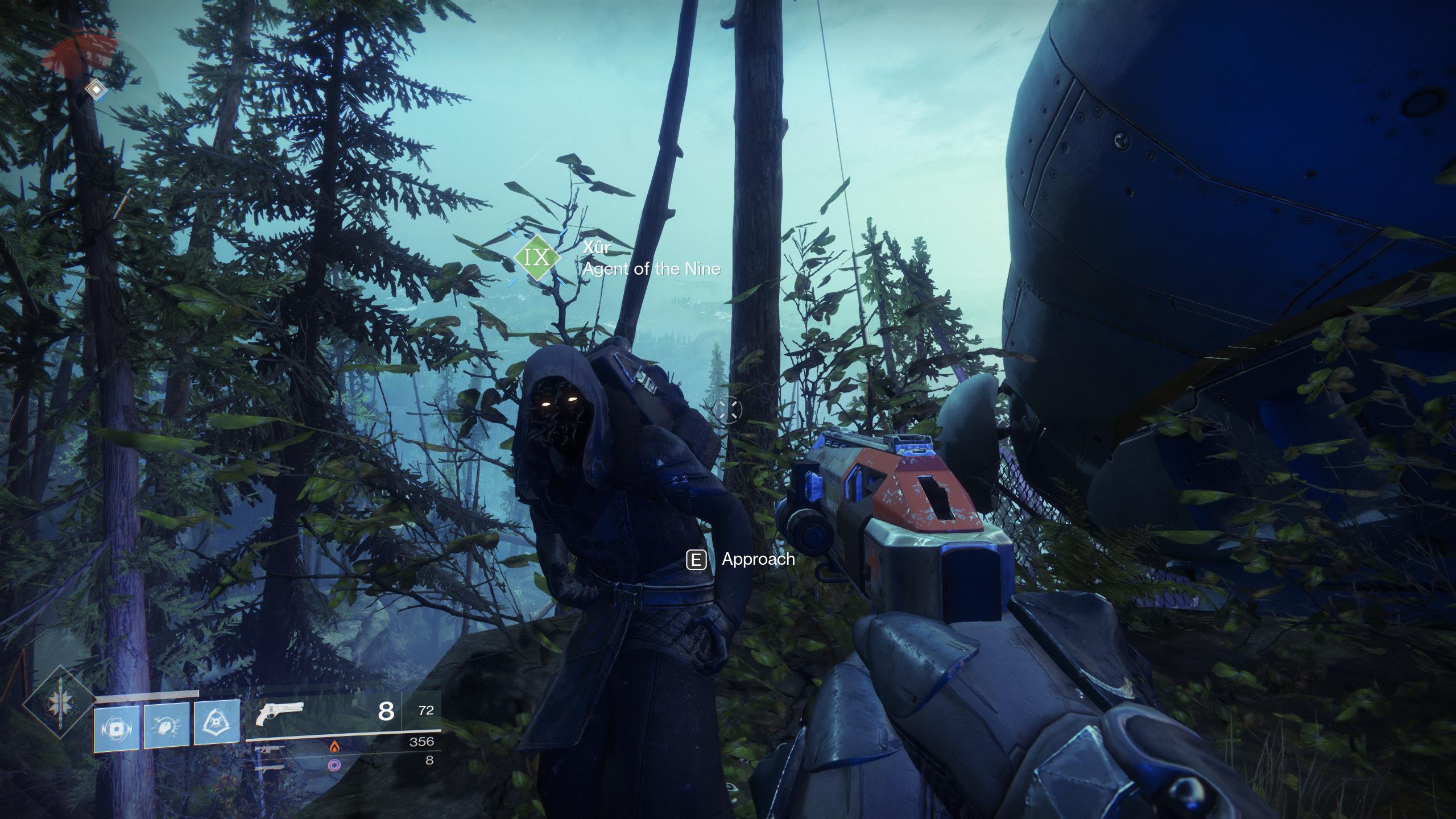 Thankfully, as it turns out, Xur's delicate tentacle…things can't handle the heat of Mercury, and he won't be venturing out that way.
This has been confirmed by dmg04, who manages Destiny Player Support at Bungie, in a tweet today.
Xûr will not be making an appearance on Mercury. Far to bright for his liking.

Keep an eye out on Friday for your favorite snake faced vendor.

— dmg04 (@A_dmg04) December 13, 2017
(And yes, he issued a follow-up tweet addressing that errant 'to' when he meant 'too'.
This means that Xur will continue to lurk around the planets that every player has access to, although you won't necessarily be able to buy everything he has for offer each week – we imagine he'll be selling a lot of Curse of Osiris gear. It's good to know that players won't be locked out from perusing his wares, though.