This week's best gaming deals: Doom VFR, Xbox One X bundles, Humble Monthly, and more
The deals, they just keep coming. Here are this week's best deals.
As we head into full-on Christmas shopping mode, the discounts, offers and bundles from around the internet are still there, arguably coming in quicker than before, too. We've got another roundup of the very best gaming deals, so let's get right on that now, shall we?
As usual, we've got deals that'll work in the UK, deals that'll work in the US and some deals that will work in both the UK and US, as well as presumably many other places. Let's get started.
UK & US Deals
The very latest batch of Humble Monthly games is live right now and this month's offerings are quite a big deal. Signing up to the Humble Monthly this month for $12 / £10 will get you copies of Quantum Break, The Long Dark and Warhammer 40,000: Dawn of War 3, along with a stack of games headed your way once the month is done. This one is hard to pass up.
Quantum Break, The Long Dark and Dawn of War 3 for $12 / £10 with Humble Monthly
While you're there at Humble, you can take advantage of the site's current offering of a 48-hour sale on a variety of Deep Silver's offerings. From Metro to Saints Row and yes, Agents of Mayhem is in there again.
Up to 85% off Deep Silver 48 Hour Sale from Humble Store
GOG's weekly offering of discounts this time takes aim squarely at some of Team 17's wares, including the Worms franchise and The Escapist series. You'll find up to 80% off the lot of them available through the weekend.
Up to 80% off Team 17 titles in GOG Weekly Sale
UK Deals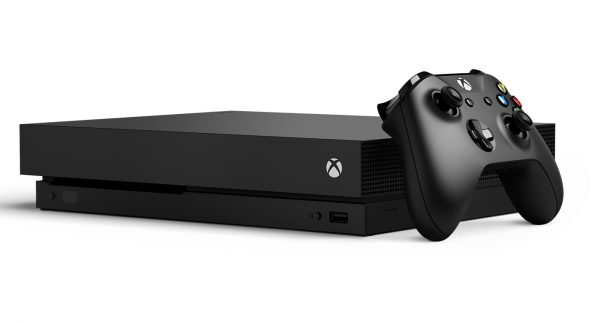 This week's best Xbox One X bundle is ShopTo's current offer, letting you pick up an Xbox One X 1TB console with Doom, Dishonored 2, Forza 7 and Fallout 4 all thrown in for £449.86, which incidentally is the same as the console would cost on its own.
Xbox One X with Doom, Dishonored 2, Forza 7 and Fallout 4 for £449.86 from ShopTo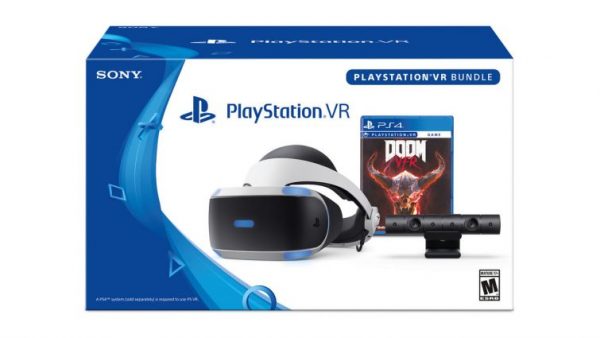 The newer model of the PlayStation VR headset is here and its arrival has brought a couple of boxed bundles with it. For just shy of £300, you'll be able to get yourself the newest version of a PSVR headset, the PS4 camera, PSVR Worlds and either Doom VFR or Skyrim VR right now.
PSVR (New Model) with Camera, PSVR Worlds and Doom VFR for £299.99 from Amazon UK
PSVR (New Model) with Camera, PSVR Worlds and Skyrim VR for £299.99 from Amazon UK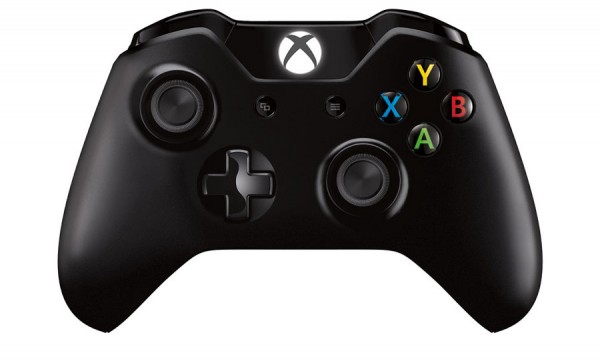 If you're looking to add another wireless controller to your collection, either for Xbox One or PC, you can pick one of those very things up for under £30 this week at TheGameCollection.
Xbox One Wireless Controller for £29.95 from TheGameCollection via eBay
Xbox One Wireless Controller for £27.95 from TheGameCollection
Over at Ebuyer, you can save a few hundred on a pre-made gaming desktop PC kitted out with an i5 processor, 1060GB 3GB graphics card and even a very angular case. That lot will cost you £615.
Punch Technology Core i5 GTX 1060 3GB gaming PC for £614.97 from Ebuyer
If you're after a PS4 console at the moment, you can take your pick of a couple of well-priced bundles. Firstly, ShopTo's eBay outlet will sell you a Glacier White PS4 Slim 500GB with Star Wars Battlefront 2 for £200 if you like.
PS4 Slim 500GB Glacier White with Star Wars: Battlefront 2 for £199.99 from ShopTo via eBay
Alternatively, for all of you with champagne tastes, you can opt for a PS4 Pro with Destiny 2, the Destiny 2 Expansion Pass, Singstar and Prey, as well as 2 months of NOW TV for £300 from GAME.
PS4 Pro Glacier White with Destiny 2, Expansion Pass, Singstar Celebrations, Prey and NOW TV for £299.99 from GAME
Currys is offering a HyperX Cloud Alpha gaming headset, which seems to work with almost any piece of machinery that can play video games, for £40 off its regular cost, bringing the price down to £59.99 for a limited time.
HyperX Cloud Alpha Gaming Headset for PC, Xbox One and PS4 for £59.99 from Currys PC World
If you'd like to pick up a GeForce GTX 1080 graphics card and get yourself a free copy of Destiny 2 for your troubles, you can do just that by heading to Novatech's website this week. It'll cost you £495 to do that.
Gigabyte AORUS GeForce GTX 1080 with Destiny 2 for £494.99 from Novatech
US Deals
The Oculus Rift deals seem to just keep coming as we head into the holiday season this year. Currently, you can grab an Oculus Rift and Touch Controller bundle for the already-discounted price of $400 and get $100 of that sent back to you in the form of a NewEgg Gift Card, too.
Oculus Rift and Touch Controllers bundle with $100 NewEgg Gift Card for $399.99
If the Xbox One S is more your speed, though, you can pick up one of those for its cheapest ever price right now, via NewEgg's eBay outlet, which will sell you one for $170.
Xbox One S 500GB console for $169.99 from NewEgg via eBay
If a HyperX gaming headset seems like a fun thing to pick up either for yourself or someone else this Christmas, you can pick up a Cloud 2 edition, which is compatible with PC and PS4, for $70 via Amazon.
HyperX Cloud II gaming headset for PC and PS4 for $69.99 from Amazon US
The beautifully put together hardcover book that takes a look back at the history of the Zelda franchise and presents artwork from each game from the series. It's down to $19 from its regular cost of $40.
The Legend of Zelda: Art and Artifacts hardcover book for $18.39 from Amazon US
With that, we're done for another week. Keep in mind that deals, prices and availability can change at the drop of a hat, so apologies if you miss out on something you wanted. I'll be over at Jelly Deals, scouring the world wide web for more deals. Feel free to visit, or follow us on Twitter and give us a like on Facebook.
Did you know that Jelly Deals has a newsletter? It lets us bring the best deals directly to you each day. Subscribe here, if that seems like your kind of thing.