This week's Xbox Live deals: Shadow of War, Injustice 2, Ruiner, more
As the big Xbox One Black Friday 2017 sale continues, new games join the list for Xbox One, and Xbox 360.
Unlike the Black Friday deals, not all of this week's Deals with Gold offers are available for all players. Gold subscribers get the better end of things here, but there's still a few things to look forward to for regular members.
The highlight is a 40% off discount on Middle-earth: Shadow of War, for both standard and Silver Edition, whereas the Gold Edition is marked down by 30% off. Injustice 2's base edition is given a 60% off discount, and its Deluxe, and Ultimate Editions are 50% off.
Outside of the big AAA games, you have Ark: Survival Evolved (down 25%-30% depending on the edition). The excellent Ruiner has a nice 33% off discount, and it's also a Play Anywhere title, which is a plus.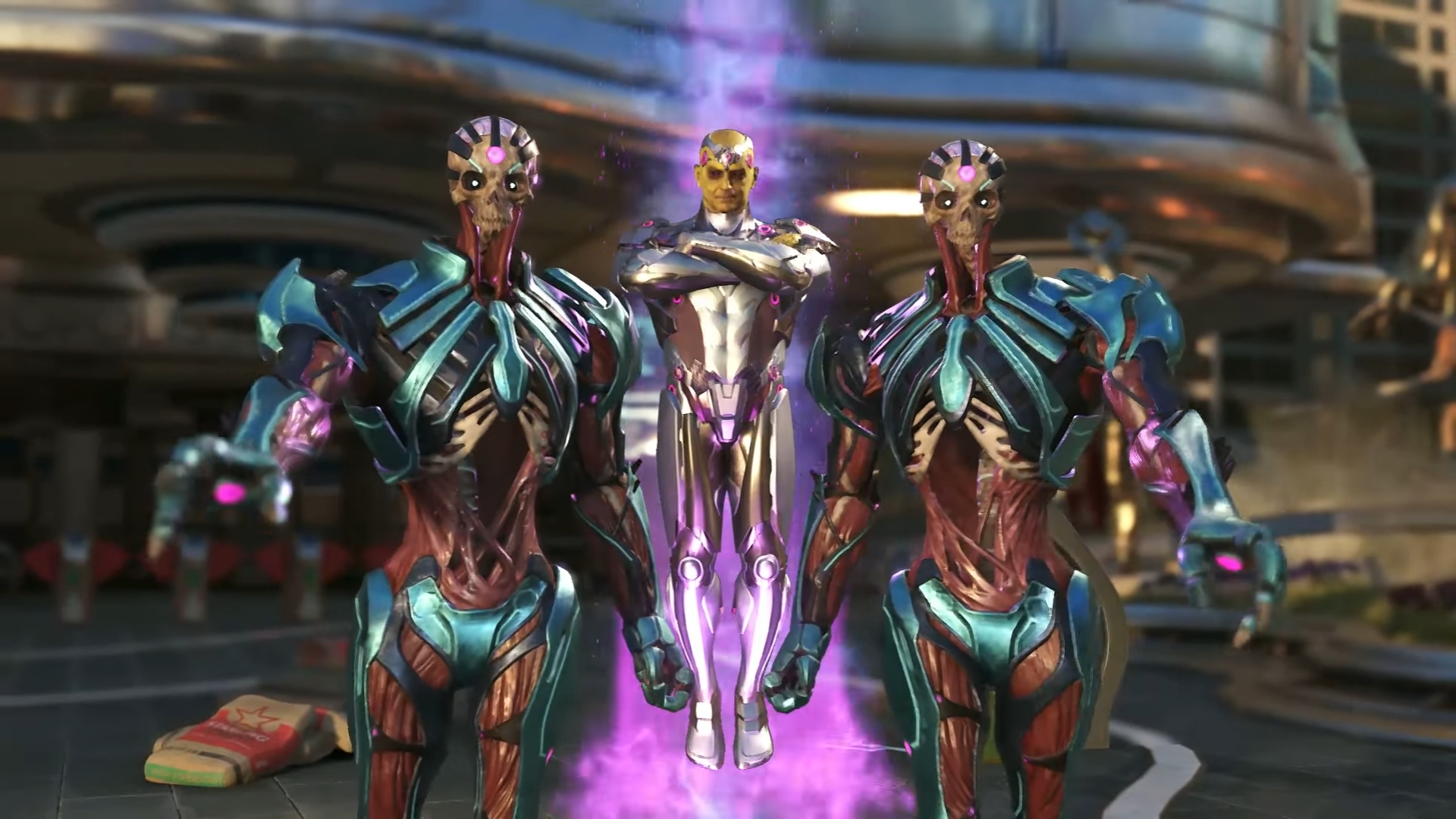 All deals are live now through Monday, November 27. See all the enw additions below:
(Deals marked with asterisks are only available for Gold members).
Xbox One
Abyss: The Wraiths of Eden* – 30%
ARK: Scorched Earth – 35%
ARK: Survival Evolved Explorer's Edition – 30%
ARK: Survival Evolved Season Pass – 25%
Beyond Eyes* – 75%
DC Universe Online 1-Month Membership – 25%
DC Universe Online 12-Month Membership – 33%
DC Universe Online 3-Month Membership – 25%
Dex – 67%
DreamBreak* – 50%
Grand Prix Rock 'N Racing* – 50%
Injustice 2 – Deluxe Edition* – 50%
Injustice 2 – Ultimate Edition* – 50%
Injustice 2* – 60%
Into the Belly of the Beast* – 30%
Mantis Burn Racing* – 50%
Middle-earth: Shadow of War Gold Edition* – 30%
Middle-earth: Shadow of War Silver Edition* – 40%
Middle-earth: Shadow of War* – 40%
NBA Playgrounds* – 50%
Paladins Founder's Pack* – 33%
Rocket League – Aftershock – 50%
Rocket League – Esper – 50%
Rocket League – Marauder – 50%
Rocket League – Masamune – 50%
Rocket League – Proteus – 50%
Rocket League – Triton – 50%
Rocket League – Vulcan – 50%
Ruiner* – 33%
SMITE Ultimate God Pack Bundle* – 50%
Sublevel Zero Redux* – 50%
Unit 4: Couch Attack Bundle – 15%
Xbox 360
Blood Knights* – 75%
God Mode* – 80%
Painkiller Hell & Damnation* – 90%
Red Faction Armageddon* – 85%
Rock of Ages* – 80%
The Book of Unwritten Tales 2* – 90%