FIFA 18 has a 10-hour trial available for EA and Origin Access members on PC, Xbox One
EA and Origin Access members can start playing a FIFA 18 trial from today.
The FIFA 18 trial for Origin Access or EA Access subscribers can now be downloaded on PC and Xbox One.
Members can play 10 full hours of the game between now and when FIFA 18 releases on September 29. The trial includes both single and multiplayer modes.
Along with the FIFA 18 trial, EA Access members on Xbox One will also get a 10% discount on EA digital purchases on the console, including FIFA Points or the game itself.
Origin Access members can also take 10% off if they decide to buy the game, and all progress carries over to the full release through both services.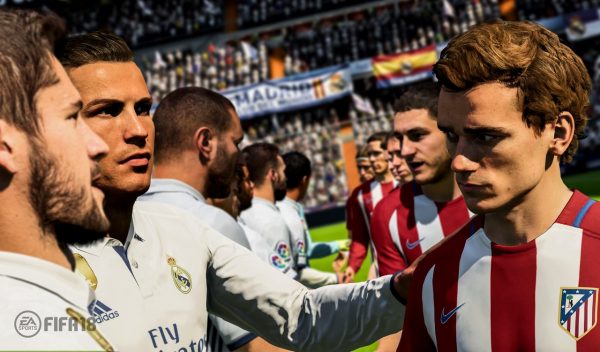 PlayStation 4 players can still download the demo off the PlayStation Store. It includes part of The Journey story mode, 12 clubs and four stadiums.
PC players can check out the minimum and recommended specs for FIFA 18 which were revealed last week.
Those who pre-order the Ronaldo Edition or ICON Edition of FIFA 18 will be given three days early access to the game ahead of its retail release on PC, PlayStation 4, Xbox One.
FIFA 18 will be made available on the aforementioned platforms and Switch next week. Due to The Journey story mode being powered by Frostbite, it will not be included in the Switch version of FIFA 18.
The game will also be released on PS3 and Xbox 360 on the same day.