Xbox One X pre-orders are live again, get 'em while you can
Ahead of the console's worldwide launch on Tuesday, 7th November, Microsoft has made pre-orders available once more.
It's been a few months since the initial batch of launch-only Xbox One X Project Scorpio Editions sold out in a matter of hours and until now, there's been no way to actually pre-order one of Microsoft's brand new babies. Until today, of course.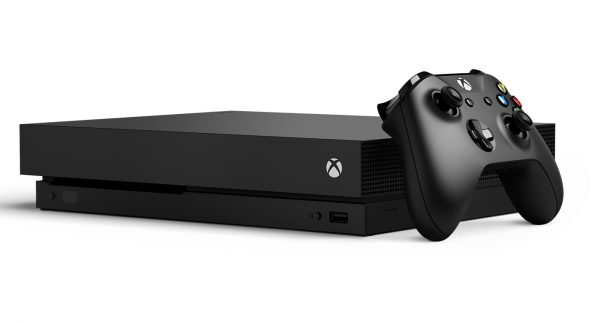 This morning, Xbox One X pre-orders went live once more, meaning you now have a chance to get a standard (non-Scorpio) version of the Xbox One X that will arrive with you for launch day.
Amazon is first to the bat, where you can get the system on its own for £449.99 or pick up a bundle with Forza 7 included for £491.95.
GAME has taken the almost inevitable step of allowing Xbox One X pre-orders in a variety of bundles at various price points. On this site alone, there are 12 different options for you.
Of course, if you prefer, you can head straight to the source and put an order in with Microsoft's own store.
Over in the US, Amazon has yet to set the 'pre-order' button live, but when it does, you'll find it here.
Finally, GameStop is offering a variety of bundles for the Xbox One X, starting with the console on its own for $499.99 of course.
If any of these sell out, look for more and more retailers to put pre-orders live as the day progresses.
The Xbox One X is due for a worldwide launch on Tuesday, 7th November, costing £449.99 / $499.99 and we'll update this post with more places to pre-order when they show up.