LG's 55-inch OLED 4K TV down to its lowest price yet
If you've been looking for one of the best 4K TVs you can buy today for a little less, this one is for you.
As you may have spotted in our guide to the best TV for PS4 Pro and Xbox One S, it's hard to recommend a 4K set higher than LG's OLED offerings. While our guide initially involved last year's model, as luck would have it, Currys PC World is offering a nice discount on the 2017 iterations.
You can read more about the set in our buyer's guide but in short, OLED sets produce the absolute best picture you could hope for right now and LG's 4K sets are the cream of the crop.
As is the nature of OLED sets, these things still aren't exactly cheap. That said, as previously mentioned, at Currys PC World this week, you'll be able to pick up a bit of a bargain on a 55-inch one of these sets. If you've been saving your pennies, now might be the time to cash in.
Specifically, you'll be able to pick up a 55-inch LG OLED55B7V 4K HDR TV along with a 6-month subscription to Netflix 4K thrown in, for its lowest price so far – £1779 when you enter the code TV100 during checkout.
For that price, you'll also get a 5-year warranty from Currys PC World as well, if you were wondering. That should hopefully give you a little peace of mind, given that this is such a big purchase.
LG 55-inch OLED55B7V 4K OLED TV for £1779 with code TV100 from Currys PC World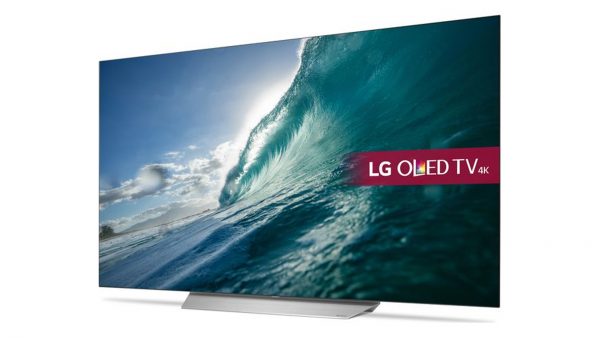 Alternatively, you can throw an extra hundred at this offer and pick up the Currys-exclusive model – the OLED55C7V – which features a slightly different styling and pedestal for £1899 when you use the same discount code, TV100. You'll still get the 6-month Netflix 4K subscription and the 5-year warranty with that one, too. Nice.
55-inch LG OLED55C7V 4K OLED TV for £1899 with code TV100 from Currys PC World