Xbox Live deals: Forza Horizon 3, GTA 5, Hitman, Transformers, more
It's another hot week of deals for Xbox One, and Xbox 360 owners on the store.
There's a decent number of big games and DLCs on sale this week. To start with, all versions of Forza Horizon 3 are on sale for 40%-50%.
GTA 5, and many of its in-game currency bundles are also discounted. The game itself is 50% off, but Shark Cards deals vary depending on the amount. The Hitman complete season is also on sale for 60% off.
Other offers include Plants vs. Zombies Garden Warfare 2 for 60% off, Mega Man Legacy Collection for 33% off, Transformers: Devastation for 50%, and more.
Deals are available from now until Monday, August 14. See the full list below: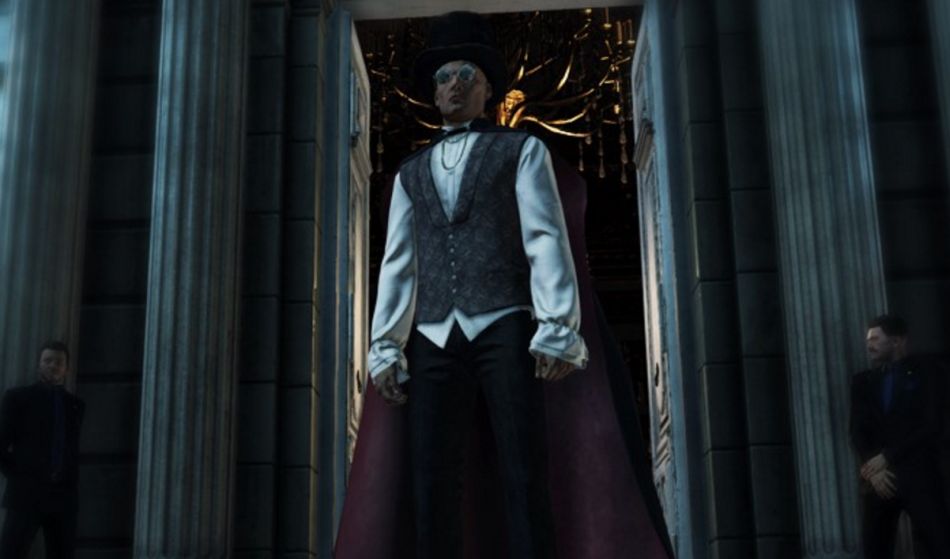 (Deals marked with asterisks are available only to Gold members).
Xbox One
1500 Paladins Crystals* – 33%
200 Paladins Crystals – 33%
2500 Paladins Crystals – 33%
3500 Paladins Crystals – 33%
400 Paladins Crystals – 33%
800 Paladins Crystals – 33%
8000 Paladins Crystals – 33%
8DAYS* – 40%
Anoxemia* – 50%
Blood Bowl 2 – Team Pack* – 33%
Blood Bowl 2* – 70%
Castles* – 67%
Demon's Crystals* – 50%
Don't Knock Twice – 20%
EA SPORTS Rory McIlroy PGA TOUR* – 67%
Farming Simulator 15: Complete Edition* – 60%
Forza Horizon 3 Deluxe Edition – 45%
Forza Horizon 3 Standard Edition* – 40%
Forza Horizon 3 Ultimate Edition – 50%
Grand Theft Auto 5 – 50%
Grand Theft Auto 5 & Great White Shark Cash Card – 50%
Grand Theft Auto 5 & Megalodon Shark Cash Card Bundle – 60%
Grand Theft Auto 5 & Whale Shark Cash Card Bundle – 60%
Grand Theft Auto 5: Megalodon Shark Cash Card – 15%
Grand Theft Auto 5: Whale Shark Cash Card – 10%
Hitman Requiem Pack* – 60%
Hitman – Summer Bonus Episode* – 60%
Hitman – The Complete First Season* – 60%
Homefront: The Revolution Expansion Pass* – 33%
Homefront: The Revolution – Aftermath – 50%
Homefront: The Revolution – The Combat Stimulant Pack – 50%
Homefront: The Revolution – The Guerilla Care Package – 50%
Homefront: The Revolution – The Liberty Pack – 50%
Homefront: The Revolution – The Revolutionary Spirit Pack – 50%
Homefront: The Revolution – The Voice Of Freedom – 50%
Homefront: The Revolution – The Wing Skull Pack – 50%
Homefront: The Revolution 'Freedom Fighter' Bundle* – 60%
Homefront: The Revolution* – 60%
Late Shift* – 35%
Lords of the Fallen* – 67%
Mega Man Legacy Collection – 33%
Plants vs. Zombies Garden Warfare 2* – 60%
Plants vs. Zombies Garden Warfare 2: Deluxe Edition* – 60%
Skylar & Plux: Adventure on Clover Island* – 35%
TRANSFORMERS: Devastation* – 50%
TRANSFORMERS: Fall of Cybertron* – 40%
Transformers: Rise of the Dark Spark* – 75%
We Are The Dwarves* – 30%
Xbox 360
Borderlands 2* – 60%
Borderlands* – 60%
Bully Scholarship Edition – 50%
Farming Simulator 15 – ITRunner* – 33%
Farming Simulator 15 – JCB* – 33%
Farming Simulator 15 – Lamborghini Nitro 120* – 33%
Farming Simulator 15 – New Holland* – 33%
Farming Simulator 15 – Niva* – 33%
Farming Simulator 15 – Official Expansion (Silver)* – 33%
Farming Simulator 15* – 75%
Grand Theft Auto 4 – 60%
Grand Theft Auto 4: The Ballad of Gay Tony – 60%
Grand Theft Auto 4: The Lost and Damned – 50%
Grand Theft Auto 5 – 50%
Grand Theft Auto: San Andreas – 50%
L.A. Noire – 67%
Max Payne 3 – 50%
Midnight Club: LA – 50%
Red Dead Redemption – 67%
Red Dead Redemption Undead Nightmare Pack – 50%
Sid Meier's Civilization Revolution* – 70%
TRANSFORMERS: Dark of the Moon* – 75%
TRANSFORMERS: Devastation* – 50%
TRANSFORMERS: Fall of Cybertron* – 40%
TRANSFORMERS: Rise of the Dark Spark* – 75%
Worms* – 75%
XCOM: Enemy Within* – 80%