ARK: Survival Evolved PvP servers won't get a wipe at launch, new rentable servers details announced
ARK: Survival Evolved developer Studio Wildcard has revealed a few of its plans for launch, seeing as we're just over two weeks away.
After announcing that PvP servers would be wiped, Wildcard has now confirmed that stats will in fact remain the same. This is a big deal because many on PvP servers used item duplication bugs and other glitches to get their loot, which wouldn't be fair to others.
At launch, new servers will go live alongside existing, legacy servers. The new servers will run code designed to prevent cheating and duplication, the developer promised.
As far as community and private servers, those will be available on PS4, and Xbox One through hosting company Nitrado. When they launch, they'll allow players to customise the gameplay in any way they want, and will support 100 players. This won't require a second console as a host, which is how it works now.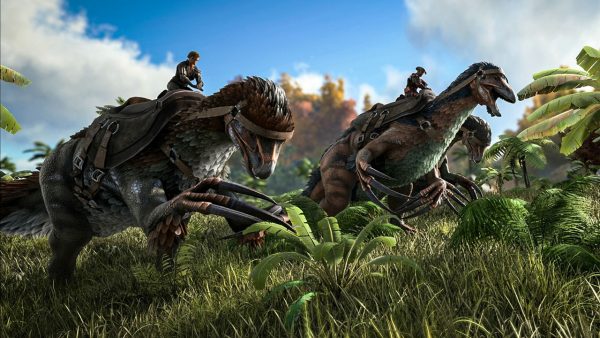 The Ragnarok content pack will also be made available on PS4, and Xbox One at launch. Ragnarok brings a new environment with a new 144 sq KM map that includes a Griffon, and different biomes.
ARK: Survival Evolved releases August 8 on PC, PS4, and Xbox One. The game recently upped its price from $30 to $60 as it prepares to leave Steam Early Access.