Hitman July update reduces Xbox One load times, makes unlocking Professional difficulty easier, more
Hitman has received a new update as part of the game's content schedule for July.
The schedule was first talked about back in June.
Now that all the rest of the content, such as Escalation contracts and the final Elusive Target, has been released, developer IO Interactive put out the new patch to cap it off. The patch is out now on PC, PS4, and Xbox One. It's about 1.28GB on PC, 550MB on PS4, and 950MB on Xbox One.
Headline changes include a reduction to load times on Xbox One, and easing of the unlock criteria for the game's Professional difficulty. The update also made a few changes to game mechanics.
The fire rate of NPC pistols has been reduced, and the aim assist now snaps to targets more quickly. The damage 47 takes at mid to long distances has been reduced, while the speed of his health regeneration has been increased.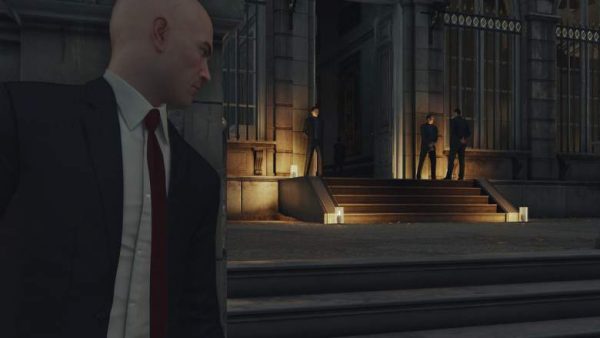 Find the rest of the patch notes below:
We've fixed an issue that could cause guards to repeatedly drop weapons that they discovered on the ground
We've fixed an issue that could cause the toilet in the Marrakesh school to behave erratically after 47 kicks it onto Zaydan
We've fixed an issue that could cause players to inadvertently cancel the 'connecting' prompt and enter 'Offline Mode'
We've fixed an issue that could cause the Opportunity Marker (the little light bulb) to disappear after a save/load cycle
The 'Trespassing' and 'Hostile Area' status messages on the mini-map now display correctly
We've implemented a change so that the game will re-check whether you have reached level 20 when you launch the game and award the appropriate trophies/achievements
We've made some necessary updates to the trophy descriptions on PS4; corrected a few typos and mistakes
The 'Unconscious Witness' status on the mini-map is know displayed correctly
In August, new challenges and other content will be released. It'll be revealed soon. The final Elusive Target for season one visits Marrakesh today, so you don't have much time.