Rocket League's two year anniversary update brings a new arena, new customisation options, and some Rick and Morty goodies next week
Rocket League is getting schwifty for its second birthday with some new free content.
Rick and Morty will be coming to Rocket League through various toppers and antennas that will be made available in a free update on July 5. As outlined on the game's official site, Rick and Morty will be coming as antennas, and you'll be able to choose between three new toppers: Cromulon ('show me what you got!'), Mr. Meeseeks ('look at me!') and Mr Poopybutthole (if you're not a Rick and Morty fan, yes, that is the actual name of one of the characters).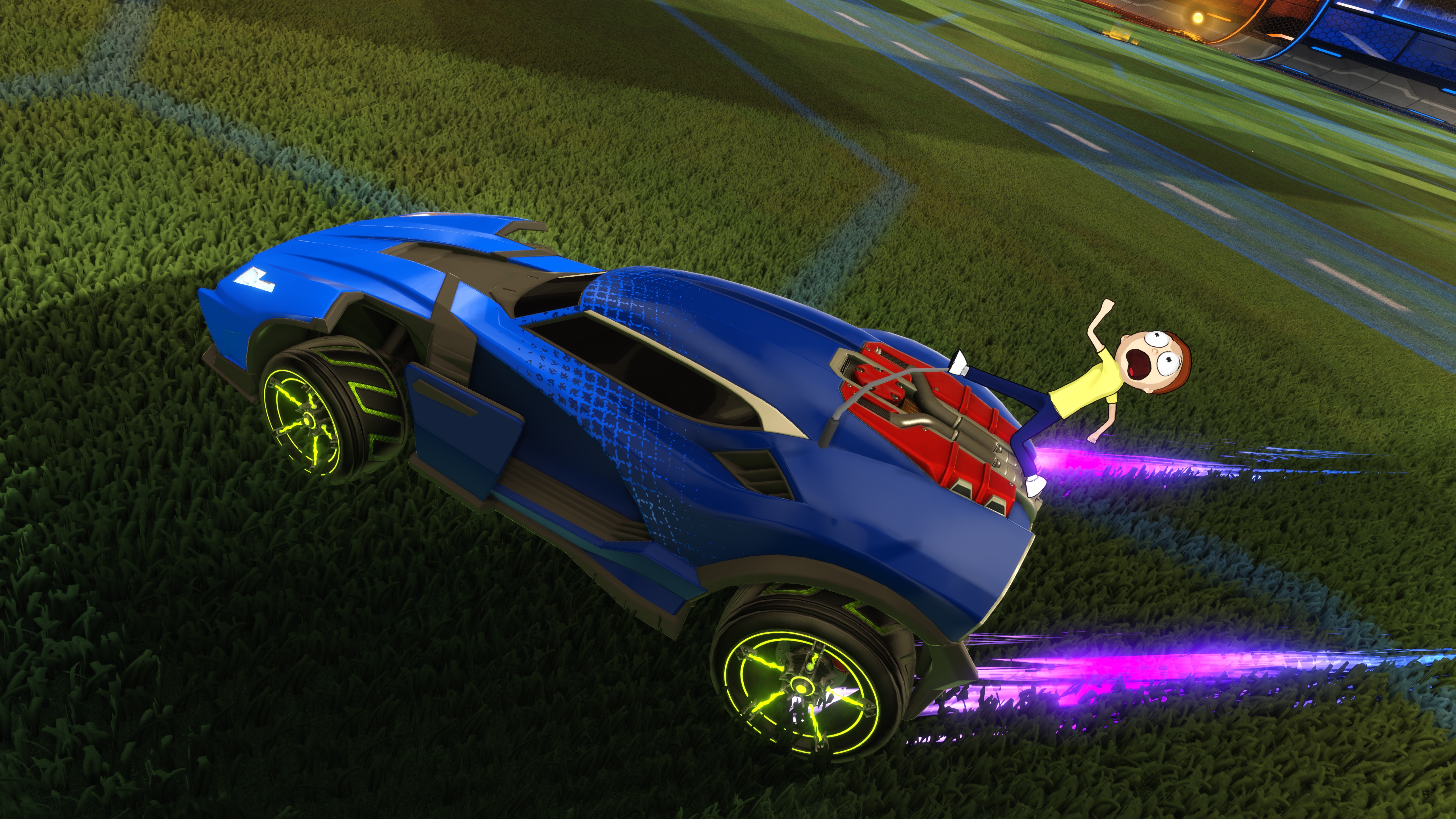 This is coming alongside the game's second anniversary update, which was announced a few weeks ago but is now right around the corner. We'll be getting the Champions Arena to battle in, eighteen new tracks to listen to on 'Rocket League Radio', and a bunch of new customisation options, including some particularly cool new explosive effects for when you score.
We learned during E3 that Rocket League is coming to the Switch, complete with cross-platform play with Xbox One and PC and a consistent 60FPS frame rate; presumably this version will launch with this content included.
Rocket League is currently available on PC, Xbox One, and PS4, although PS4 players currently cannot enjoy cross-platform play.