Let's scour these Destiny 2 artworks and concepts for clues on locations, weapons and Ghaul himself
Destiny 2 blesses us with a bounty of assets. Here's the first batch.
Destiny 2 is a big deal and we'll take any intel we can get on it.
To that end, have a look at the Destiny 2 artwork and concepts Activision sent overnight, which we've lovingly processed into something that won't take 14 years to load on mobile.
First up, here's a batch of concept artworks showing locations in Destiny 2. There are four of them, so we'd like to think that's one from each of the four destinations in Destiny 2.
This one had "titan arcology" in the filename, so we're guessing this is, uh, Titan – the moon of Saturn where Commander Zavala is hanging out in Destiny 2. It has no surface landmasses, and players will explore a series of structures built on the sea.
This one just said "waterway", so it could be anywhere. It looks like Nessus, though – Bungie said this planet is composed of canoyns and colourful vegetation. In Destiny 2, the Vex have dominated Nessus, and Cayde-6 is based here.
The filename here was "schoi eden", which isn't super helpful. It looks like a moon though, right? So this might be Io, the last place the Traveller visited before the Collapse – and therefore sacred to warlocks. Head here in Destiny 2 to meet up with Ikora Rey.
The filename here was "edz", but if our guesses are correct the only Destiny 2 location not yet shown is Earth. Looks a bit Earth-y, innit. Update: oh, of course it stands for "European Dead Zone".
Okay, let's look at some weapons and vehicles coming to Destiny 2.
This one is a Veist fusion rifle; Veist is the new weapons manufacturer in Destiny 2.
This is a hand cannon which was labelled "vgd2". The "d2" may stand for Destiny 2, though, so we have no idea what this one's called. Nice, though.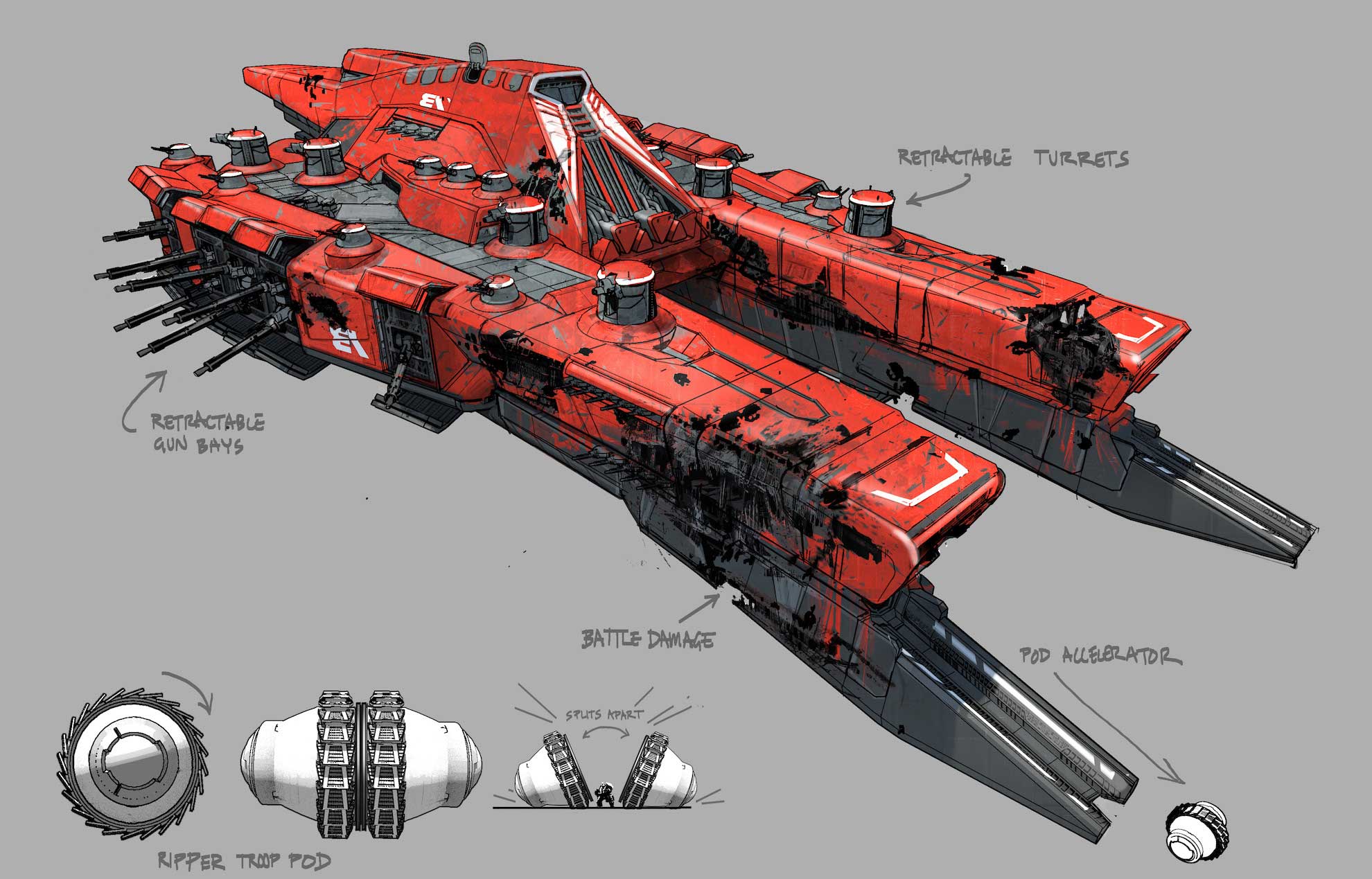 A gunship! No idea if players get to drive these. It looks like it will be used by the Cabal.
Speaking of the Cabal, here are a couple of images of Ghaul, the big bad of Destiny 2:
Dunno what to make of him, although he's certainly a big lad. That's about it for meaningful intel, but just look at these very pretty Destiny artworks and concepts:
Even crunched, those last four would make nice wallpapers. They show the four subclasses Bungie has detailed for Destiny 2 so far; we expect to hear more about the remaining eight before Destiny 2 releases in September.
Stay tuned for more Destiny assets, coming at you as soon they finish processing.