GTA Online Gunrunning update arrives June 13 – watch the trailer
The big summer update for GTA Online rolls out next week.

GTA Online welcomes Gunrunning to Los Santos next week, promising more ways to earn wedge for your ever-expanding criminal empire.
Players will be able to run an illegal arms business, having a base in both an underground bunker and a mobile operations center – a big truck, basically.
It sounds similar in structure to CEO, VIP and Biker work, where you can recruit other players as staff and pay them to help move product around Los Santos and Blaine County.
As with all other GTA updates this one comes with new vehicles, outfits and other customisables and cosmetics. We'd recommend having a lot of money in the bank ready to go. These things are never cheap.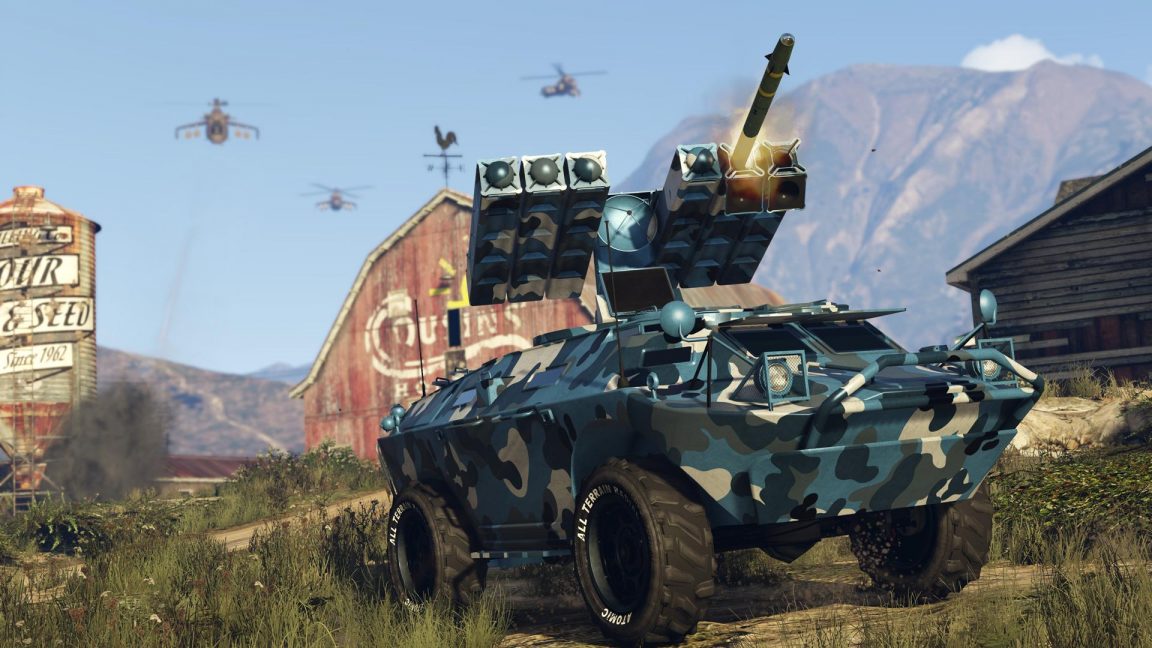 New vehicles include the customisable MOC, a trailer with a rocket launcher attached, an APC, buggy and armoured car. We'll have the full details next week when the update goes live on PC, Xbox One and PS4.