Overwatch Competitive Play Season 5 is now live, new rewards revealed
See the rewards you'll be working towards in Season 5 of Overwatch's Competitive Play.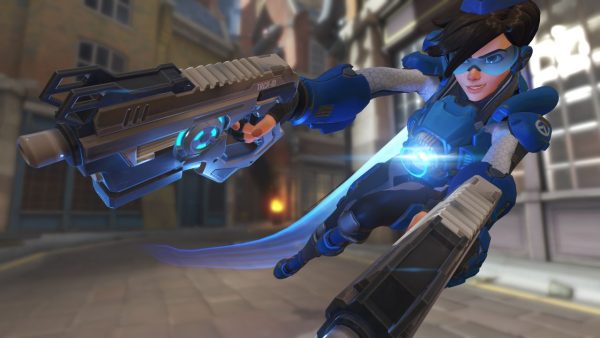 Blizzard has now confirmed the rewards for the fifth season of Overwatch's Competitive Play. Season 5 has officially kicked off on all platforms, in all regions of the world.
As always, anyone level 25 or above who completes their placement matches will get this season's special player icon and spray. Those who land in the top 500 on their platform and region, will get an extra player icon and an animated spray. Rewards are given at the end of the season.
Here's the new spray:
Golden weapons also return, but in order to buy these, you're going to need CP (Competitive Points). CP is earned at the end of the season, depending on your overall ranking. The conversion rate works out as follows:
SR 1-1499 (Bronze): 100 CP
SR 1500-1999 (Silver): 200 CP
SR 2000-2499 (Gold): 400 CP
SR 2500-2999 (Platinum): 800 CP
SR 3000-3499 (Diamond): 1200 CP
SR 3500-3999 (Master): 2000 CP
SR 4000-5000 (Grandmaster): 3000 CP
New to serious Overwatch? Our mega hero guide will make it easy to wrap your head around each character's strengths and weaknesses.
Golden weapon skins have not changed, but for reference, you can check the gallery below:
Blizzard has not yet announced an end date for Season 5, but expect it to go on for about two months.