Switch sold over 280,000 units in April, Mario Kart 8 Deluxe was top-seller for the month in US
Nintendo has sent over its sales figures for April ahead of NPD's full monthly report, and for the second month in a row, Switch was the best-selling console.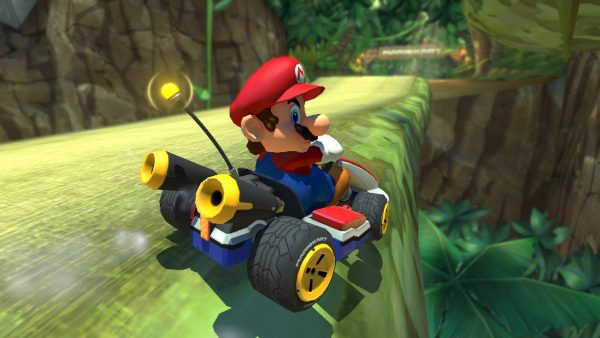 According to NPD, which tracks US sales, Nintendo Switch sold over 280,000 units. The 3DS family of systems sold over 68,000 units during April. Combined, both made up almost half of all hardware sales across game systems.
Mario Kart 8 Deluxe, which debuted on April 28, sold over 460,000 physical units. The NPD cutoff date was April 29. When digital sales are factored in, the total is more than 550,000 units, according to Nintendo.
The Legend of Zelda: Breath of the Wild was the third-highest-selling video game in April on Switch. Nintendo said 1-2-Switch and digital-only Snipperclips – Cut it out, together! also saw strong sales in April.
Nintendo closed its report with mentioning its summer line-up for 3Ds and Switch. Owners of one or both systems have the follwowing to look forward to:
Fire Emblem Echoes: Shadows of Valentia (Nintendo 3DS, May 19)
Ultra Street Fighter 2: The Final Challengers (Nintendo Switch, May 26)
ARMS (Nintendo Switch, June 16)
Ever Oasis (Nintendo 3DS, June 23)
Splatoon 2 (Nintendo Switch, July 21)
Nintendo 3DS games Hey! Pikmin and Miitopia both launch on July 28, the same day as New Nintendo 2DS XL.
Once the full NPD report has been released, we'll provide a separate post and include the figures presented today.