Zelda: Breath of the Wild guide – dungeon walkthrough, master sword, upgrades, memories and more
Tame some of the wild's hidden secrets without handy guide.
The Legend of Zelda: Breath of the Wild is here, and it's amazing. In fact, we think it gives iconic and all-important series favourites Ocarina of Time and A Link to the Past a run for their money. Seriously.
Other critics seem to agree too, with the game managing to garner near perfect scores right across the board.
The point is, Breath of the Wild is damn good. Part of what makes it so good is how it throws certain Zelda conventions out and makes for a more broad, open game with lots to do and discover in any order you want.
To help you out with some of the more difficult and obtuse sections of that, we've compiled some help below. Non-story spoilers are in these pages, obviously.
Tips, tricks and must-know information
This is a big game. Let's get you started.
Before you enter the world of Hyrule, you should consider preparing yourself for its vastness – and one way to do that is our series of tips for beginners which goes over some of the most important things you need to know for your quest.
Breath of the Wild is actually pretty damn difficult, especially early on. Here are some tips specifically around combat, including a guide to some advanced techniques.
Cooking isn't just about boosting health. Learn about all the buffs and how to increase your chances of a special bonus.
Collectables and other Essential Gear
No more wandering around lost – here are all the essentials you need.
Much of Breath of the Wild's story context is hidden away in flashbacks. Impa will give you a clue as to how to begin the process of remembering with the Locked Memories quest, but actually completing this quest is a bit of a challenge in itself. Here, we explain.
In Breath of the Wild the iconic great fairies are in hiding, and it's up to you to track them down and awaken them. If you do, they'll upgrade your gear in exchange…
The Legend of Zelda's most iconic weapon is actually an optional extra in Breath of the Wild, but if you grab it you do get a sword with no durability that's incredibly powerful against bosses and other Ganon-corrupted or connected types. Here's how to get it.
There are plenty of horse to tame, but none come close to the legendary nag Epona!
Nintendo's cute little figurines are quite useful in Breath of the Wild – here's what they all do, plus how to use them.
The first episode of a series tracking down every single Korok Seed in Breath of the Wild, region by region.
Armor Sets and other Gear
Breath of the Wild is the most RPG-like Zelda ever, and as part and parcel of that the game comes with a much more full set of equipment Link can find, much of it optional. Here, we detail some gear you might want to consider picking up.
Once you've got the Master Sword, the other major thing you need to complete that classic, iconic Link ensemble is the Hylian Shield. It too is optional, and hidden – but we've got you covered.
Climbing mountains is a major part of Breath of the Wild, but we'll admit that it can be pretty slow. One armor set has the bonuses to make the process a lot quicker – so here's how to track all three pieces down.
Ancient technology is a bit of a major theme in Breath of the Wild, and the Ancient Armor that's been left behind is actually one of the most powerful gear sets in the game – but it isn't easy to get. Here's how to get it.
Epona isn't the only thing from Ocarina of Time that pops up in Breath of the Wild.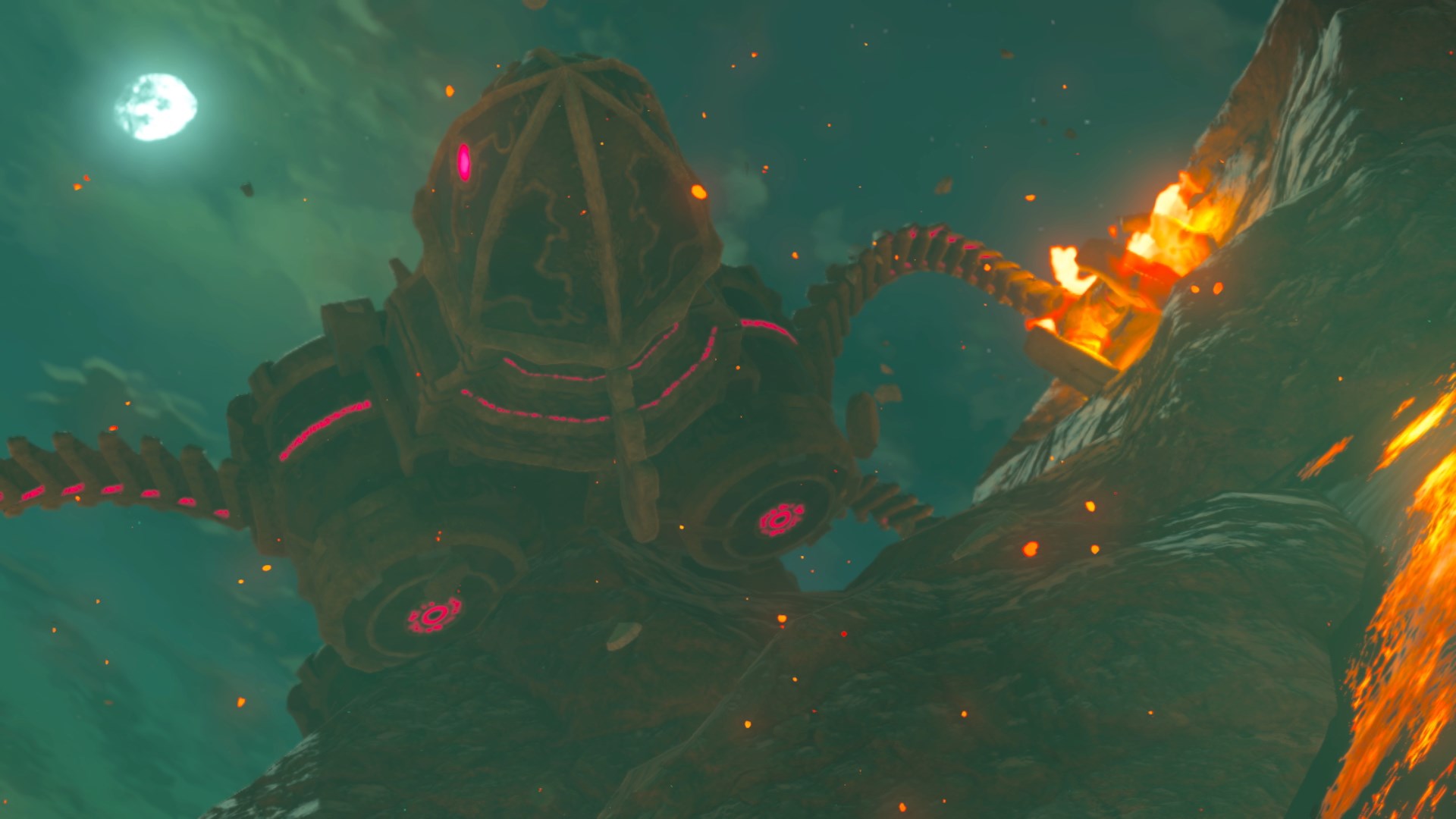 Dungeons & Divine Beasts
While there are plenty of smaller dungeon-like challenges in the hundred-plus shrines in the game, the core 'dungeons' of Breath of the Wild in the traditional Zelda sense come in the form of the Divine Beasts, enormous mechanical creatures that must be tamed to assist in your battle against Ganon.
Divine Beast Vah Medoh of the Rito
Divine Beast Vah Ruta of the Zora
Divine Beast Vah Rudania of the Gorons
Divine Beast Vah Naboris of the Gerudo
Other Notable Things:
Got any questions about The Legend of Zelda: Breath of the Wild we haven't answered here? Drop us a comment and we'll see what we can do.