Humble Bundle has 8 games with "very positive" Steam ratings for you this week, including Hacknet
This week's Humble Bundle is all about games other gamers love.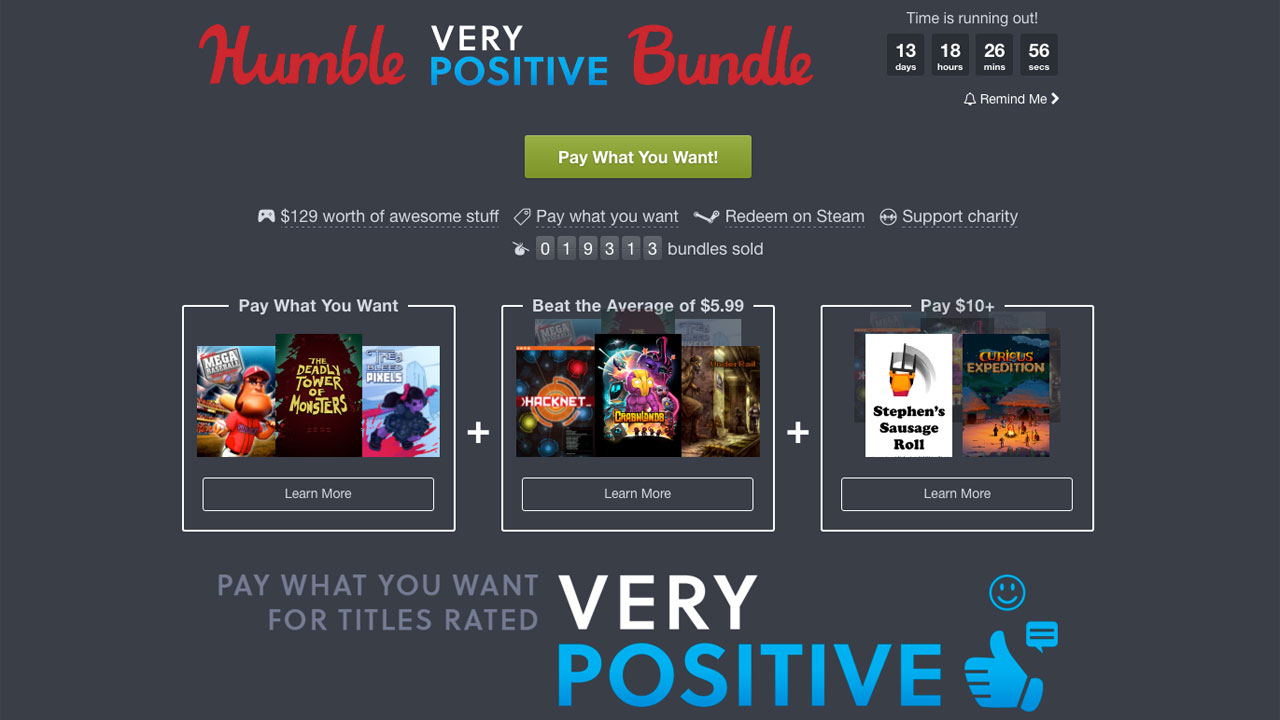 Humble Bundle has a new collection of games on the cheap for you this week, and you can be reasonably confident you'll be getting quality products: each and every one has a "very positive" user rating on Steam.
Pay what you want over $1 for Super Mega Baseball: Extra Innings, The Deadly Tower of Monsters Special Edition and They Bleed Pixels.
Beat the average (5.99 at time of writing) to also receive Hacknet, Crashlands and UnderRail.
The premium tier is $10 and up, and grants you Stephen's Sausage Roll and Curious Expedition as well.
Although all of these games have fervent fans, Hacknet is probably the crown jewel this week; the indie hacking adventure created a lot of buzz at release in August 2015 and again earlier this year when expansion Hacknet: Labyrinths dropped.
All games come with Steam keys, but Hacknet and They Bleed Pixels are also available DRM-free. As for platforms, everything's for PC, but with several Mac and even a couple of Linux options available.
As ever, you choose how your payment is split between developers, organisers (including us, if you use our link above, but you can switch it off) and charity. This week's beneficiaries are St Jude Children's Research Hospital and Special Effect, and you can choose a third charity if you like.
Well? Go take advantage.