Ghost Recon: Wildlands – where to find the best sniper rifles: MSR, SR-1, Draguvnov and more
Want to get the deadly MSR early? Of course you do. And as an added bonus: here's where to find all the other sniper rifles.
Although you get a sniper rifle pretty early in Ghost Recon: Wildlands, it's only functional at best, and there are plenty of better weapons out there waiting for you.
These weapons are found in cases all around the map, and in the video above, YouTuber INFsleeper shows you the exact location for each of them. Not only that, the video also demonstrates how each sniper looks and sounds in the game, including silenced. We'd recommend going out and picking up something – anything – better than the first sniper rifle you come across.
If you're looking for something with a little more grunt, we have a guide to the best assault rifles here, or you can seek out the best handguns and sidearms too. And let's not forget the Exotic weapons you get for taking down bosses. Tasty.
Now, if you want to crack on with Wildlands as soon as possible, we recommend getting the MSR sniper rifle early as a priority. It's easy too, just follow this simple guide.
Where to find the MSR best sniper rifle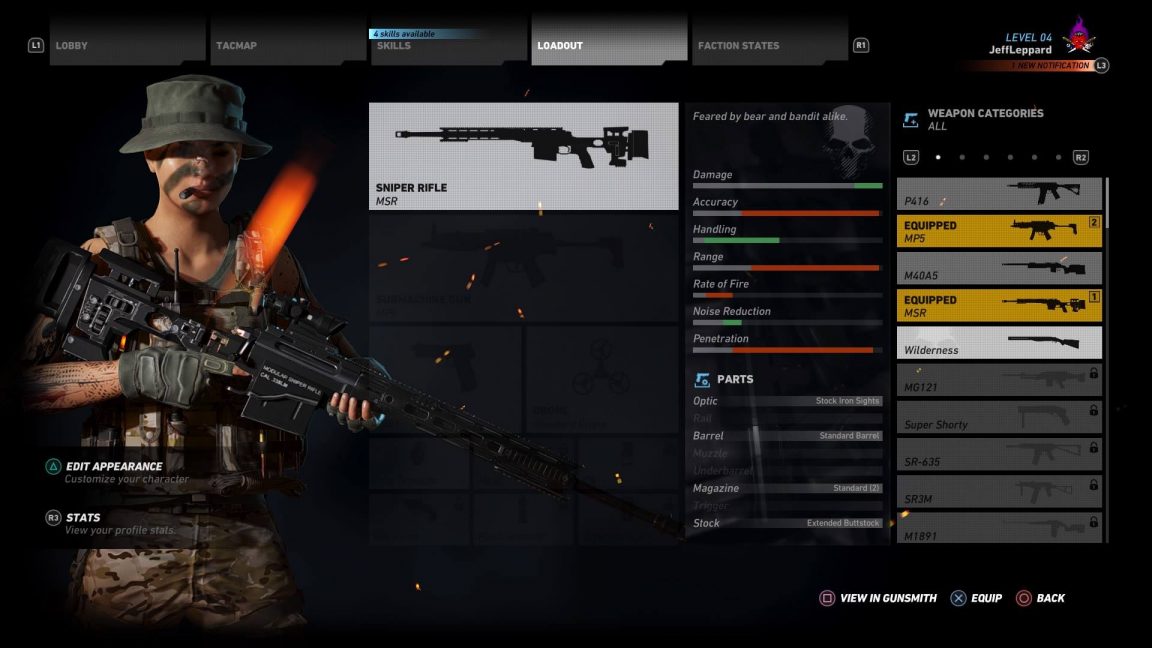 If you want to grab one of the best sniper rifles in Ghost Recon: Wildlands quickly, you can get the MSR early on. It's best to grab a chopper so you can fly straight to the location, rather than risk getting in over you head by accidentally running into the Unidad forces when driving around. It's much quicker too. Open the map and fly west to the Montuyoc region, staying low.
You're looking for the Choza Padre Mine, which is on the dirt road south of Araca Village – it's almost as far west as you can go on the map.
Co-ordinate your team to take out the handful of guards from the safety of the chopper before landing, then quickly head into the mine entrance.
There's a lot of enemies in here, including a mounted gun. Fortunately there's a lot of explosive barrels and an APC outside that you can drive into the entrance and use for cover. You're not going too deep into the mine, so you can go loud and use heavy firepower and grenades rather than trying a more stealth approach. Just wait for the cartel to rush you and mow them down.
Once the entrance is clear, just take the first left to the very end of the tunnel where you'll find the MSR in a weapons crate. Check out the stats on that bad boy; accuracy, range and penetration are almost all maxed out, and damage isn't far behind.
If you're looking for a different scope to go with the MSR, check out the location of all the sniper scopes right here. Many of these scopes can be attached to the sniper rifles, in case you don't like the one they come with.
There are 11 sniper rifles in total, with different configurations such as semi-auto and bolt action. As with any weapon in Wildlands, once you locate and claim it, it's yours to customise and keep.