Rick and Morty in VR, or a Rick mod for GTA 5? The choice is simple – both
If you're a Rick and Morty fan, but aren't interested in VR, the closest you'll get to a non-mobile title for the series – for now – is a mod which adds Rick to GTA 5.
Or, you can grab both the Virtual Rick-ality VR title and the mod – which is what a true Rick fan would do.
Created by GTA modder Jedidiah515 (thanks, PC Gamer), this GTA 5 mod adds our favorite, mad scientist with the hardest working liver in the galaxy to the game.
The Rick Sanchez mod not only adds his character model to the game, but his catchphrases too (Rikki-Tikki-Tavi, Bitch!). If you want to go full out, there's zzcool, indirivacua, lunchxbles and cr8g's Rick and Morty Spaceship mod.
You can see the mod in action above courtesy of the YouTube channel Modded Games.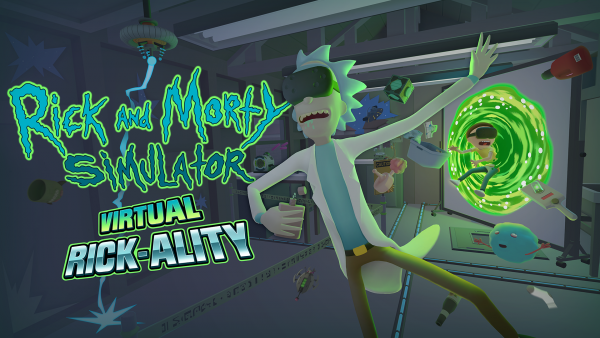 If mods aren't your cup of tea, and you own either HTC Vive or Oculus Rift, you should check out the Owlchemy Labs-developed Rick and Morty Simulator: Virtual Rick-ality published by Adult Swim.
The VR simulation game allows the player to "touch Rick's stuff," jump through portals and other zany Rick-type stuff.
It releases next week on April 20, fittingly enough, through Steam and Oculus Home.
And that's the wayyyyyy the news goes.