Project Scorpio hardware specs and more to be revealed this Thursday
We'll be getting a look at the final specs for Project Scorpio this week.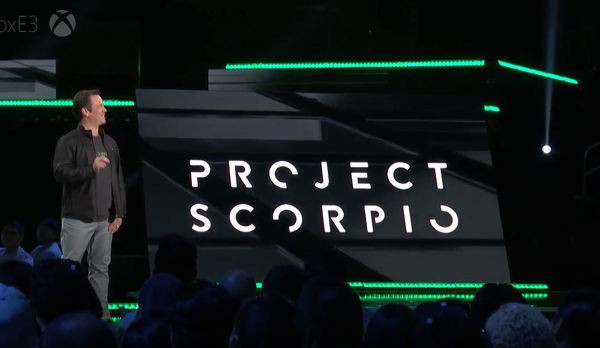 Update: Digital Foundry has confirmed that it is working with Microsoft for a reveal of the Scorpio this week.
To clear up the speculation: @digitalfoundry will have an exclusive Xbox Scorpio reveal on @eurogamer this Thursday at 2pm UK / 6am Pacific. pic.twitter.com/bacxOGerjJ

— Digital Foundry (@digitalfoundry) April 4, 2017
Original story: It's looking like Microsoft is getting ready to unveil a chunk of details about the upcoming Project Scorpio, the more powerful Xbox One slated for release later this year.
Hardware specs and a look at the internals is what will be revealed, apparently. The information comes from Windows Central editor Jez Corden, who said that we'll be hearing more about the technical details of the console this week.
Not April Fools btw, I don't even know what day of the week it is. https://t.co/ezOfEq1JxS

— Jez🦂 (@JezCorden) April 1, 2017
NeoGAF member Shinobi, who has a proven track record with these things, have too chimed in to confirm it's indeed happening this week.
Scorpion things next week, yes. Hardware sounds damn impressive. 🎮 https://t.co/MovqRIUjLa

— shinobi602 (@shinobi602) April 2, 2017
What form this reveal is going to take is still unclear, though one Tweet from the Inner Circle podcast mentions that the console will be revealed through a Digital Foundry article.
@daniel_cartwell Im told thursday, specs will release via eurogamer/digital foundry

— The Inner Circle (@TiC_Podcast) April 2, 2017
When these rumours started appearing late last week, some noted that the reveal will happen through a third-party website rather than a proper Microsoft announcement.
It's possible Microsoft elected to provide the technical details first to get them out of the way ahead of the big public reveal at E3. Many of those interested in such details are likely followers of Digital Foundry anyway, which makes sense.