Call of Duty: Infinite Warfare's Continuum map pack dated, new zombies chapter starring Pam Grier
The second map pack for Call of Duty: Infinite Warfare has a release date, and it comes with four maps and the next chapter in the Zombies co-ope experience.
Dubbed Continuum, one of the maps included in the Call of Duty: Infinite Warfare DLC is a re-imagining of the Modern Warfare 2 map Rust.
Here's the complete list of maps and descriptions.
Turista – A plush spa and resort, Turista is nestled in the middle of a giant skeleton of an ancient creature. With sniper spots scattered across a majestic, central waterfall, Turista also boasts tight interiors for fans of close-quartered combat and a three-lane design that caters to a variety of play styles.
Scrap – Set in an abandoned junkyard on the Moon, Scrap features a combination of extended sightlines and tactical pathways that reward players who engage in both long and short range combat.
Archive – Fast, frenetic engagements set the pace in Archive, a post-futurist art gallery where tight engagements contrast with open exterior battlegrounds in this wide three-lane style map.
Excess – Perched atop a gilded penthouse in a sprawling future metropolis, Excess is a small, circular map re-imagined from the classic Modern Warfare 2 map, Rust, that retains the intense, fast-paced combat from the original.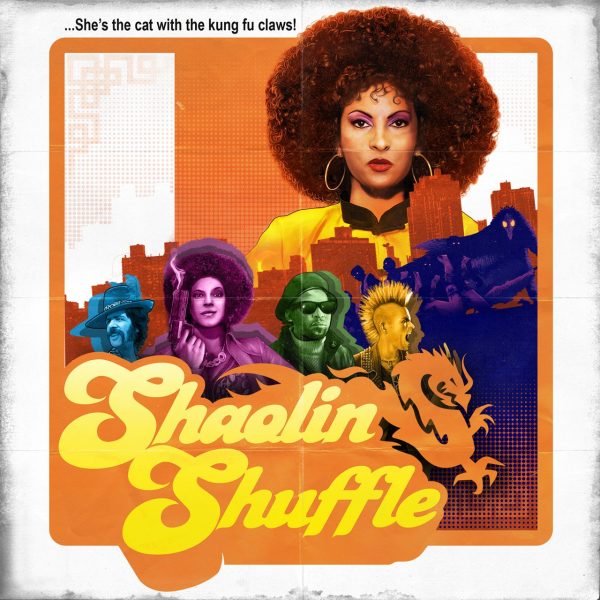 The new zombies co-op experience is called Shaolin Shuffle, and it's set in '70s era New York. Described as "disco-zombie fright fest," players face new zombies alongside a new character played by Pam Grier (Jackie Brown, Foxy Brown). The content also includes four unlockable kung fu fighting styles, each with its own set of unique combat moves.
Continuum is included with the Season Pass or can be purchased separately for $15.
PlayStation 4 users can download Call of Duty: Infinite Warfare – Continuum on April 18. It will be released on PC and Xbox One once the exclusivity period ends.