Destiny weekly reset for March 21 – Nightfall, Crucible, raid challenge changes detailed
Destiny weekly resets will soon get more exciting. For now, here's what we have.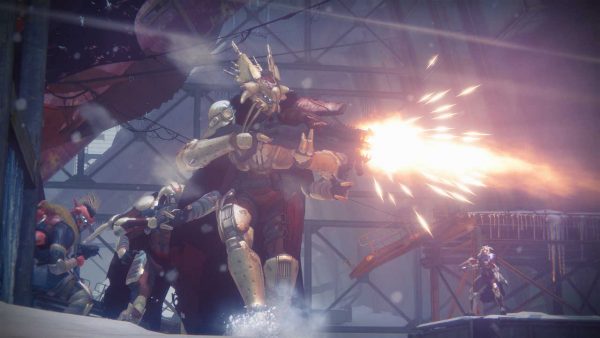 As a new Tuesday arrives, so too does the start of the week in Destiny. That is to say, the Destiny weekly reset is here. The usual changes are all present, from your Nightfall and Prison of Elders updates, to the raid challenge mode flipping over to a different boss.
See all the details below:
Weekly Nightfall
The Shadow Thief rolls around once again with modifiers Fresh Troops, Match Game, Catapult, and Exposure.
Fresh Troops increases the number of enemies in some squads. Match Game requires you to use the correct elemental damage to take down enemy shields. Catapult increases the recharge rate of your grenades. Exposure increases you shields, but they do no replenish.
Heroic playlist modifiers
Arc Burn, Chaff, Catapult.
Crucible playlists
Mayhem Clash, Inferno Rumble.
Wrath of the Machine raid challenge
Vosik is your challenger this week in the Wrath of the Machine raid. Be sure to give our full guide a look before the fight.