For Honor PC-only hotfix coming today, fixes Easy AntiCheat and Steam Controller issues
The first post-launch For Honor patch is coming later today to PC.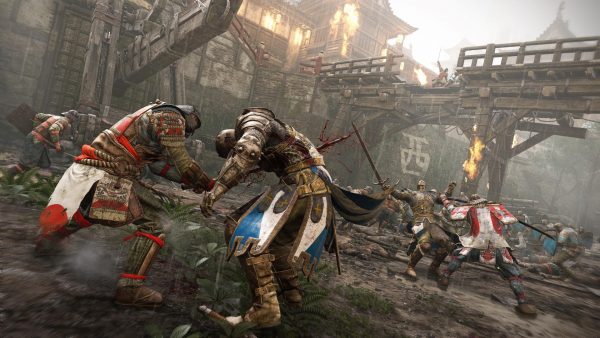 For Honor developer Ubisoft Montreal has announced that a new PC hotfix will be released today. The patch aims to take care of a few PC-specific problems reported since launch and during the beta.
Easy AntiCheat, the game's anti-cheat system that's been causing problems for some players, will get a couple of fixes. First, the hotfix takes care of an issue that prevented players from getting into games. The system's error messages will now be more user-friendly.
Players using the Steam Controller will also no longer be kicked for inactivity. The patch goes live today at 8am ET, 5am PT, 1pm GMT. It's worth noting that this is not the recently revealed gameplay patch. That one is still without a date.
Find the full list of notes below:
Easy AntiCheat
FIXED: Updated the error messaging for certain Easy AntiCheat notifications to make them more user friendly
FIXED: Error that was incorrectly blocking some players from entering the game
General
Steam Controller users will no longer be kicked as inactive (AFK) when providing controller input
Addressed bugs in the the shutdown process
FIXED: game sometimes storing borderless in the options on shutdown
FIXED: game still showing in taskbar after pressing x. When clicked you would see a small window without borders that closes shortly after.
Addressed several PC startup/full screen bugs
FIXED: game starting in window mode when clicking somewhere else during startup
FIXED: game switch display mode twice on startup
FIXED: game switching to borderless when ALT+ENTER after previous switch to full screen failed
Fixed the caching of settings on game minimization
FIXED: Incorrect window positions being stored in options when game is minimized
A message will now be displayed on BOOT if Intel GPU driver is below min specs
As always, if you're after For Honor tips or a breakdown of some of the game's systems, our guide is a great place to start. We update it almost daily, and it's full of must-know information, regardless of your skill level.