This week's best game deals: Xbox Elite Controller with free game, Tracer Nendoroid figure, more
At the end of another long week, we've got a fresh new batch of the best gaming deals from around the web to check out. Come take a look.
As usual, we've got deals that'll work in the UK, deals that'll work in the US and some deals that will work in both the UK and US, as well as presumably many other places.
UK & US Deals
First and foremost this week, if you're not already aware of the Humble 'Freedom' Bundle, you should be. Odds are that you've heard of this one already but as of Thursday 16th February, this bundle had even more games added to its already insanely long list of featured titles. You'll get access to everything (over $600 worth of games, books, soundtracks, comics and audiobooks) for $30 / £24, with 100% of the proceeds being donated to charities. There are far too many titles involved to list them all here, you'd be better off just heading to the page itself and having a look.
Humble 'Freedom' Bundle for $30 / £24 from Humble Bundle
Over at GAME this weekend, you'll be able to pick up a set of RPG titles in the form of PC downloads with an extra discount. Particularly interesting here is the (EA Origin) copy of Dragon Age Inquisition: Game of the Year Edition, which is down to £5. The sale is on now but ends on February 22nd, so check out the range while you can. Here are some of our highlights:
The Division for £20 (Uplay)
Skyrim: Special Edition for £22.49 (Steam)
Dragon Age Inquisition Game of the Year Edition for £5 (Origin)
South Park: The Stick of Truth for £5 (Steam)
Dragon's Dogma Dark Arisen for £14.39 (Steam)
Game's RPG PC Download Sale – Ends February 22nd
I have absolutely no shame about telling you all that Jet Set Radio is one of my absolute favourite games. Not just that but this was the Dreamcast game I played the most and more than likely resulted in the untimely death of that original console. SEGA's graffiti tagging, roller-skating, music blaring, extremely funky Jet Set Radio is down to only £1.39 / $1.99 right now on Steam. Frankly, it's worth buying purely for the soundtrack. Now, how about that PC port of Jet Set Radio Future, SEGA?
Jet Set Radio on PC for £1.39 / $1.99 from Steam
While more and more publishers are making efforts to put their best-selling franchises onto mobile devices, Square Enix has seemingly been perfecting the formula for years. The company's excellent GO series started with Hitman GO, evolved into a wider adventure with Lara Croft GO and now there's even the stealth-tinged Deus Ex GO. At the time of writing, you can pick up all three in a bundle on iOS for just £1.99 / $1.99. You really should, too.
The GO Trilogy for £1.99 / $1.99 on iOS from App Store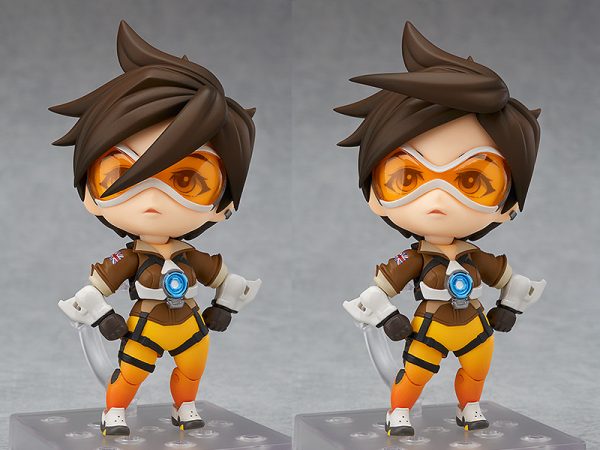 Oi oi! Cavalry's 'ere, luv. Apples and pears, pip-pip, Phil Mitchell! Am I doing this cockney thing right? Hey, if it's good enough for Tracer, it's good enough for me. If you've been playing Overwatch almost obsessively since launch, you'll probably have all of Tracer's key phrases burned into your memory by now and if that hasn't already put you off her, you can get yourself an adorable little Nendoroid figure of her, thanks to the folks at Good Smile Company who make these tiny things. The actual Tracer Nendo is due out later this year but you can get a pre-order in right now but these things have a tendency to sell out before launching, so consider that a heads up.
Tracer Nendoroid Figure (Pre-order) – Due out August 2017 for ¥4900 (around $43) from Good Smile official site
Tracer Nendoroid Figure (Pre-order) – Due out August 2017 for £28.23 from Nin-Nin-Game
UK Deals
Apparently, it's half-term right now! At least in most places. To celebrate or commiserate, depending on your outlook, the folks at TheGameCollection have put a whole bunch of games on sale. This also includes the lowest price for Resident Evil 7 yet, coming in at just shy of £37 on Xbox One. Here are some highlights, but keep in mind stock levels are always changing so you may want to head to the site and see what's there for yourself anyway.
DOOM on PS4 for £11.95
FIFA 17 on Xbox One for £34.95
Grand Theft Auto V on Xbox One for £23.95
Resident Evil 7: Biohazard on Xbox One for £36.95
Skyrim Special Edition on PS4 for £22.95
Batman: The Telltale Series on PS4 for £10.95
Dead Rising 4 on Xbox One for £24.95
Mafia 3 on PS4 for £24.95
Half-term Heroes Sale from TheGameCollection – Ends 22nd February
Argos is currently offering the Xbox One Elite controller for the reduced price of £99.99 along with a free game thrown in – your choice of Forza Horizon 3, Gears of War 4, Halo 5 or Dead Rising 4. Luckily, this deal is still on, so if it seems like your kind of thing but you missed it previously, you can still get in there while the getting is good.
Xbox One Elite Controller with free game (choice of four) for £99.99 from Argos
Destiny is a game that refuses to leave the public consciousness. If you somehow still don't own a copy, you can grab the most complete boxed version available to date for £26 on Xbox One or PS4 right now.
Destiny: The Collection on PS4 for £26 from Tesco Direct
Destiny: The Collection on Xbox One for £26 from Tesco Direct
It's always nice to see a bundle deal show up outside of the usual 'Black Friday', 'Christmas' and 'that weird Amazon Prime day thing' occasions. This time, it's GAME offering up an Xbox One S 500GB console along with a digital copy of Battlefield 1 and boxed copies of For Honor and Forza Horizon 3, all for £249.99.
Xbox One S 500GB with Battlefield 1, For Honor and Forza Horizon 3 for £249.99 from GAME
If you are a Nintendo Wii U owner and managed to miss out on Bayonetta 2, I'm not sure how you managed that. One of Platinum's best (and definitely weirdest) games is now down to £12.99 as a boxed Wii U game.
Bayonetta 2 on Wii U for £12.99 from Argos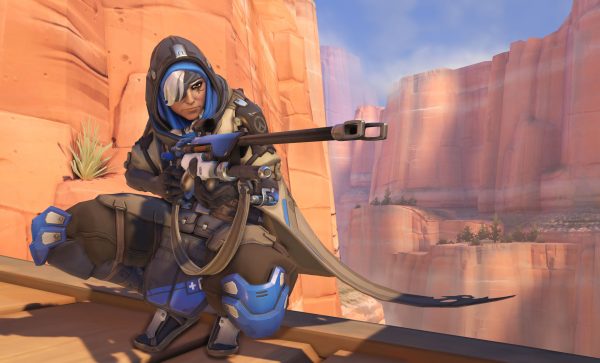 I used up all my Tracer gags near the top of this post so instead, just be aware that Overwatch is currently part of Amazon UK's half-term sale, where it is available for £32.99 on both console formats. Cor blimey.
Overwatch on Xbox One for £32.99 from Amazon UK
Overwatch on PS4 for £32.99 from Amazon UK
US Deals
If your day feels empty without some adventures with the hungry, hungry humans that populate Attack On Titan, you should be aware that while stock lasts, you can get yourself an Xbox One or PS4 copy of Wings of Freedom, the latest game based on the cult anime and manga series, for its lowest ever price of $30.
Attack on Titan: Wings of Freedom on Xbox One for $29.99 from Amazon US
Attack on Titan: Wings of Freedom on PS4 for $29.99 from Amazon US
Splatoon 2 is heading to Nintendo Switch sometime around summer this year but Wii U owners can get some practice in a little early with a copy of the original game while it's down to $36.
Splatoon on Wii U for $35.63 from Amazon US
While you're at it, Wii U owners, get yourself a copy of Paper Mario Color Splash for its historically lowest price from Amazon today. It's down to $39.99 for a limited time.
Paper Mario: Color Splash on Wii U for $39.99 from Amazon US
With that, we're done for another week. Keep in mind that deals, prices and availability can change at the drop of a hat, so apologies if you miss out on something you wanted. I'll be over at Jelly Deals, scouring the world wide web for more deals. Feel free to visit, or follow us on Twitter and give us a like on Facebook.