Pokémon Bank works with Sun and Moon at last thanks to latest update
Transfer your favourite pokémon to Sun and Moon with the new Pokémon Bank update.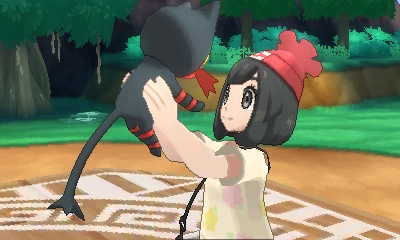 Pokémon Bank has just had an update that allows for Pokémon Sun and Moon compatibility.
The app lets you store and transfer up to 3,000 pokémon from multiple games that you can now bring over to Pokémon Sun and Moon. The latest update will let you transfer pokémon from the following titles into Sun and Moon:
Pokémon Omega Ruby
Pokémon Alpha Sapphire
Pokémon X
Pokémon Y
Pokémon Black Version
Pokémon White Version
Pokémon Black Version 2
Pokémon White Version 2
Pokémon Red (Virtual Console)
Pokémon Blue (Virtual Console)
Pokémon Yellow: Special Pikachu Edition (Virtual Console)
The service charges $4.99 for a year's subscription, and if you use it between now and October 2, you'll receive the Z-Crystal Mewnium Z that can be used by Mew in battle. This only applies for Sun and Moon players.