Mass Effect: Andromeda multiplayer beta news coming this month
We'll be hearing about the Mass Effect: Andromeda multiplayer test before the end of the month.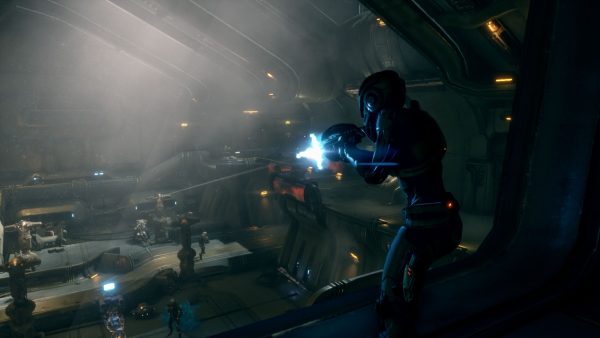 A lot of things were missing from the recent Mass Effect: Andromeda marketing releases, and talk of multiplayer was among them. Thankfully, we may not have to wait long for BioWare to start spilling the beans on the upcoming beta test.
The beta test was actually confirmed back in November alongside the game's initial reveal, but like everything Andromeda, you had to go hunting for information about it.
We know the test be limited, and will most likely not resemble open betas we've been so accustomed to seeing for big games. And, according to lead designer Ian S. Frazier, more news will be revealed before the end of the month.
The developer confirmed this to a curious fan on Twitter earlier.
@FatherOfPearl1 Odds are good.

— Ian S. Frazier (@tibermoon) January 9, 2017
The multiplayer mode for Mass Effect: Andromeda will be more closely tied to the world of the single-player, but is going to have less of an effect on your campaign performance than it did in Mass Effect 3.
With all the recent scepticism surrounding the game, if nothing else, the beta will provide fans with an opportunity to test out the core mechanics for themselves, which will no doubt light their expectation of the main game – at least where combat is concerned.
Mass Effect: Andromeda is out March 21 on PC, PS4, and Xbox One.