New Mass Effect: Andromeda gameplay footage is coming tomorrow
We're in for some brand new Mass Effect: Andromeda footage out of CES tomorrow.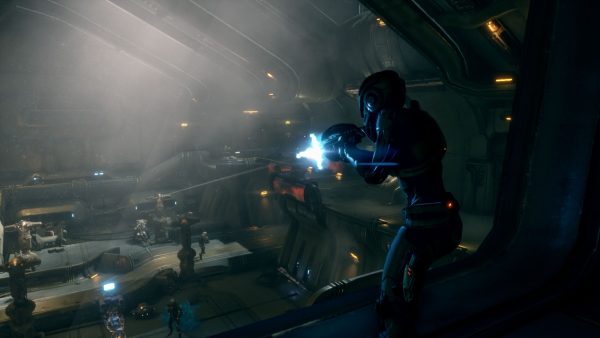 Tomorrow, January 4, during Nvidia's CES keynote, the GPU manufacturer will dedicate part of the presentation to showcasing new Mass Effect: Andromeda footage.
BioWare revealed the news at the end of last week. Unfortunately, the tweet announcing it doesn't tell us much about what to expect. It does, however, say we'll be treated to new "environments and gameplay."
This could be anything from full-on, action-focused gameplay – similar to what we got from that Game Awards trailer, to just footage of the different planets and moons without that much going on.
Whatever it is, the promise of new Andromeda footage will no doubt get many Mass Effect fans to tune in. As for the briefing itself, Nvidia said it will talk about artificial intelligence, self-driving cars, and gaming.
Featuring games in Nvidia CES keynotes isn't at all uncommon, but it's probably better to temper expectations.
The show kicks off at 6:30pm PT / 9:30pm ET / 2:30am GMT (Jan 5). A livestream will be available through Nvidia's corporate blog.
Andromeda is due for release sometime this spring on PC, PS4, and Xbox One.