Pokemon Sun & Moon combined outsold Call of Duty: Infinite Warfare in November NPD
Call of Duty outsold in its launch month. Get the president on the phone.
November NPD 2016 at a glance
Total spend down 24% with drops in hardware, software and accessories.
Pokemon Sun & Moon combined top software chart.
Call of Duty: Infinite Warfare tops individual SKUs software chart.
PS4 back on top of Xbox One thanks to PS4 Pro, Black Friday.
Compare month-on-month: October 2016
Compare year-on-year: November 2015
Pokemon Sun & Moon dominated new game sales in the US in November, according to the NPD Group's latest monthly report.
Even though the NPD was not provided with digital sales data for Pokemon Sun & Moon, it confirmed that the two SKUs combined outsold everything else on the software chart this month.
Whether you think it's fair to count Pokemon Sun & Moon as one game when plotting the software chart, there's no denying it was a huge launch. The NPD's Sam Naji said Pokemon Sun & Moon had the "strongest launch in the history of the franchise" with 8% more unit sales than Pokemon Black & White, the previous record holder, even though it was on sale for 19 fewer days in the charting period.
As a result, "Nintendo 3DS experienced its highest monthly physical software spending in the history of the platform", at 1% higher than the December 2014 record.
Here's the full November 2016 NPD software top ten chart, looking at individual SKUs:
NPD November 2016 top ten software chart
Call of Duty: Infinite Warfare
Battlefield 1
Pokémon Sun (no digital sales included)
Pokémon Moon (no digital sales included)
Titanfall 2
NBA 2K17
Madden NFL 17
Watch Dogs 2
The Elder Scrolls 5: Skyrim (no digital sales included)
FIFA 17
Call of Duty: Infinite Warfare came in first for individual SKUs despite a nasty drop-off in retail sales from Black Ops 3, and you'll notice Battlefield 1 is still right up there having topped the October NPD charts. That's some solid sales from the big shooters, but it was't enough to prevent a 19% year-on-year decline in software sales compared to November 2015.
"The decline can be fully attributed to the top three selling games which, combined, sold 43% less than the top three games from last November," Naji said.
"Combined spending across all other titles grew 12% in November compared with a year ago."
So blockbusters down, everything else up. To be fair, November 2015's top three titles were Call of Duty: Black Ops 3, Fallout 4 and Star Wars Battlefront 2015 – a pretty tough line up.
"The year-on-year software revenue decline was driven by the strong comparison to last November's top 3 titles – Call of Duty: Black Ops 3, Fallout 4, and Star Wars: Battlefront, which were all full-priced console new releases," Naji said.
"This month's top three games were Call of Duty: Infinite Warfare, Battlefield 1, and Pokemon Sun. Battlefield 1 launched in October, and Pokemon: Sun launched at a lower [price] than last November's console games. As all titles outside of the top three grew a combined 12% vs year ago, it is the top three title grouping that drove the year-on-year decline."
Disappointingly for Ubisoft Watch Dogs 2 limped in at seventh, putting it well behind Titanfall 2, which is now in its second month and looking to have a decent sales tail.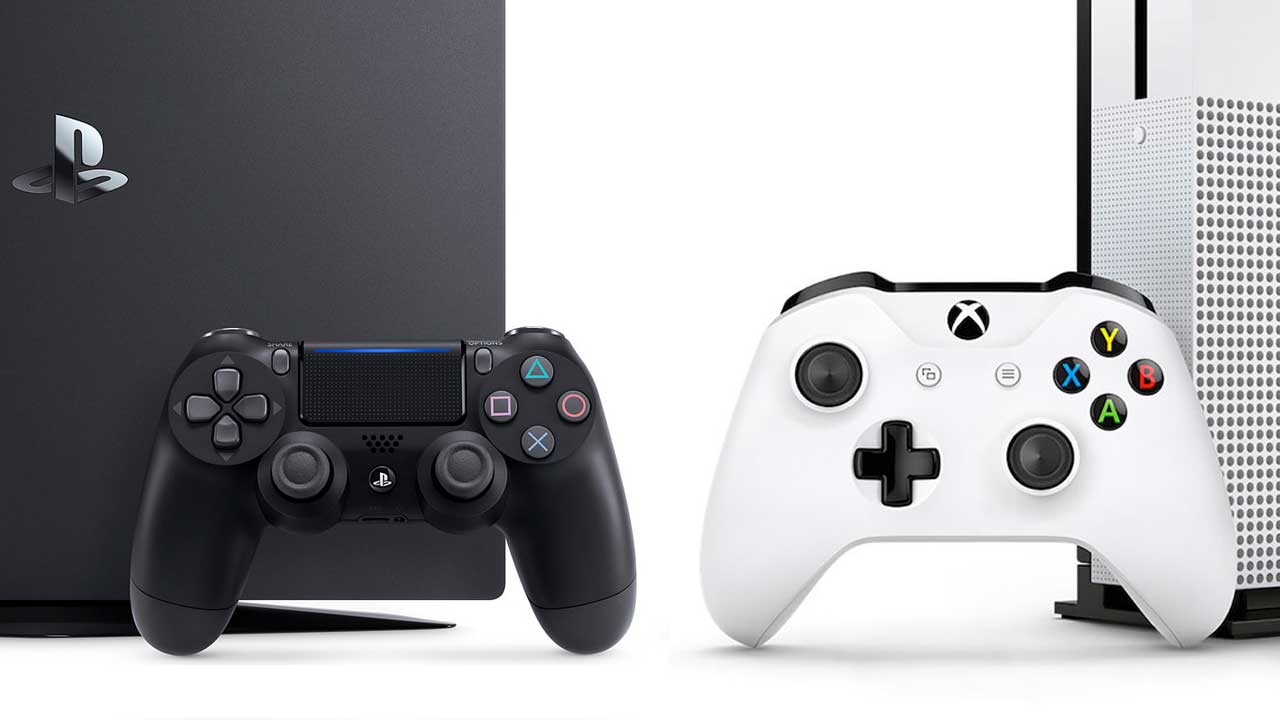 PS4 back on top in NPD November hardware data
As previously reported, PS4 outsold Xbox One, breaking its four month streak.
Like Xbox One S, PS4 Pro is partially responsible for new interest in the platform – but actually, it was the PS4 Slim System 500GB Uncharted 4: A Thief's End Bundle that sold best of all hardware SKUs, accounting for a whopping 30% of all hardware units sold in December.
Unit sales of 3DS grew 59% year-on-year, giving it six consecutive months of year-on-year growth – an amazing performance. The NES Classic Edition also sold 196,000 units in its debut month.
Overall, hardware sales fell 35% year-on-year despite growth in portable sales – mostly because the PS4 and Xbox One are cheaper now.
NPD November 2016 general
Overall, total new industry spend in the US in the month of November 2016 clocked in at $1.97 billion, a 24% year-on-year decline from $2.6 billion..
Software took the blame for the drop-off – console software sales fell 18% year-on-year to $955.2 million, while PC software fell 28% year-on-year to $27.5 million. Declines in the top three bestsellers were responsible, as discussed above.
Hardware fell 35% to $723.8 million, while accessories fell 6% year-on-year to $259.8 million. The NPD said lower hardware pricing is the reason for the drop-off there, while accessories have been gutted by the collapse of the toys-to-life category.