Ark: Survival Evolved arrives on PS4 next week packaged with the Scorched Earth expansion
Fans of dinosaurs and the ability to ride them may be pleased to know Ark: Survival Evolved will be released on PlayStation 4 next week.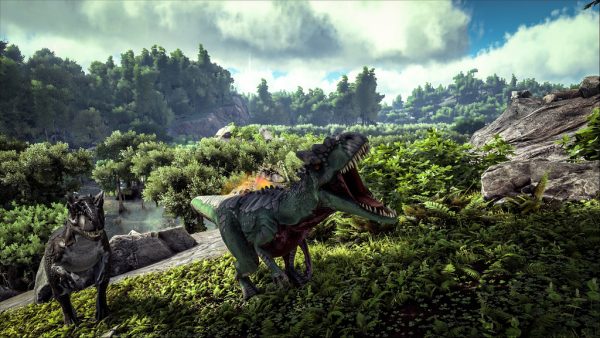 The Studio Wildcard game will be dubbed the Ark: Survivor's Pack, and it includes the base game as well as the desert-themed expansion, Ark: Scorched Earth, for $54.99. It's out December 6.
It is the up-to-date version of Ark: Survival Evolved, which means it includes all previously released content, plus the first Expansion Pack.
The Survivor's Pack includes exclusive PS4 content including a Bionic Giganotosaurus skin plus a full Manticore armor set for all male and female characters.
Like the PC and Xbox One versions, players can expect a constant stream of updates until the game is released as a final product in spring 2017.
Ark: Survival Evolved is in development and playable on Xbox One via the ID@Xbox program, as well as Steam's Early Access program. The latter includes Oculus Rift VR support.