Best Black Friday and Cyber Monday 2016 PS4 deals – best deals on PS4 Pro, PS4 Slim and games
Black Friday's done, but Cyber Monday is here to give you a final shot at games savings. Looking for the best bargains on PS4 Pro consoles, PS4 Slim and games? You're in the right place. We're constantly looking for the lowest prices, so bookmark now.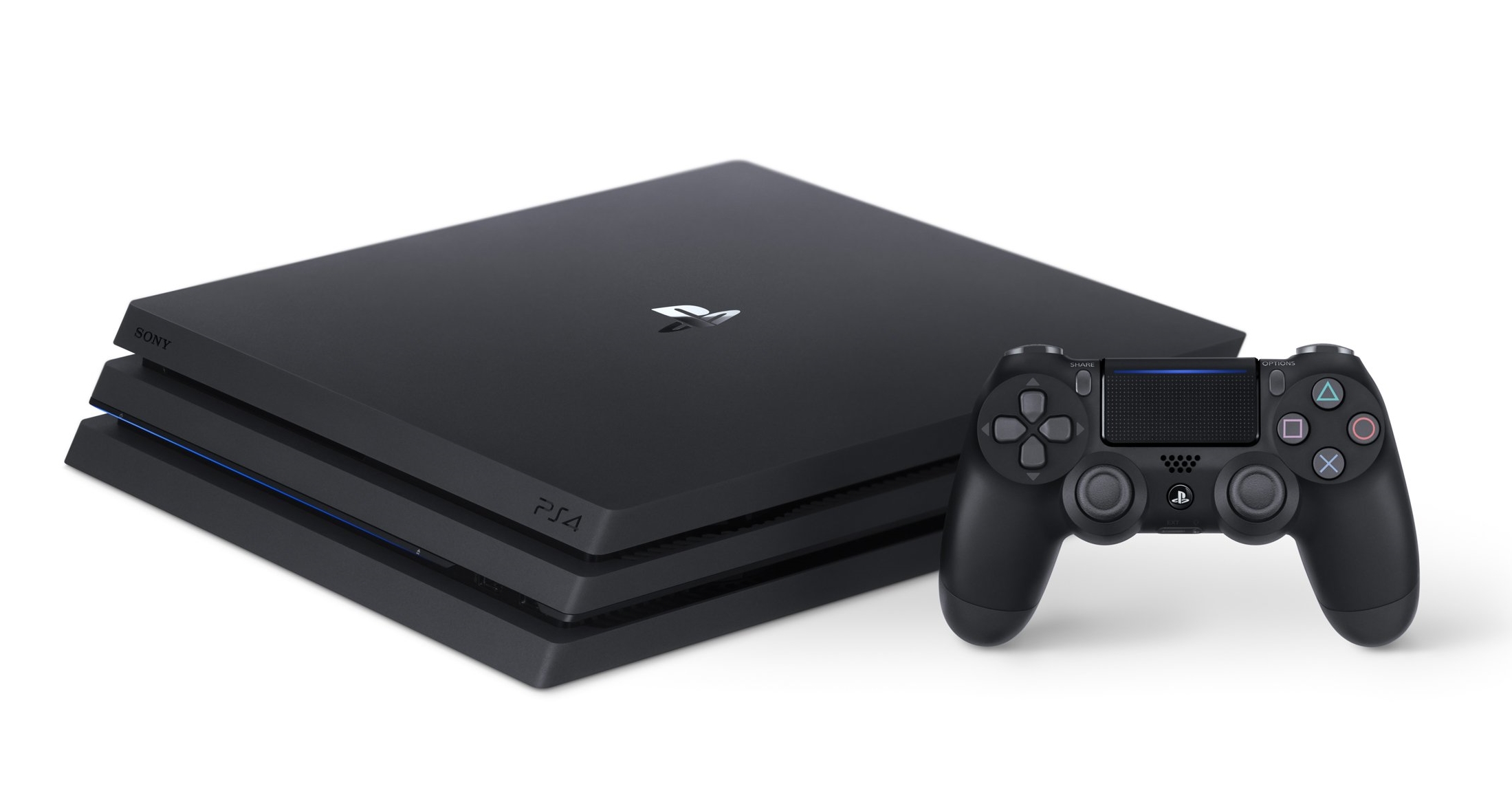 With Black Friday and Cyber Monday 2016 finally here, it's the best time to set yourself up with a brand new PS4 console. We've got some of the best deals right here.
Bundle deals, accessories and games are all being heavily discounted this week, as are the new PS4 Slim and PS4 Pro. You'll need new hardware to make full use of the 4K TV you've already snapped up in the sales, right?
We've trawled through retailers across the US and the UK to round up their best offers, and will continue to update this page as more become available over the weekend.
Best PS4 console, bundle and game Black Friday and Cyber Monday 2016 deals
Here are our picks for the best PS4 Pro, PS4 Slim, bundles and game deals available now. You can find the latest deals at the top of the list. Be sure to check back regularly as we add any new ones as they become available.
Best PS4 Slim Black Friday and Cyber Monday 2016 deals
The PS4 Slim is the entry level PS4, and is therefore the cheapest. While it isn't as powerful as PS4 Pro, and therefore may lack a few of its bigger brother's graphical bells and whistles, it plays all of the same games.
Here are the best deals we can find on PS4 Slim solus and bundle hardware right now.
US PS4 Slim deals
UK PS4 Slim deals
There are still plenty of savings to be had in the UK. Here are the best Cyber Monday hardware deals we can find.
And here's the best of the rest.
Best PS4 Pro Black Friday and Cyber Monday 2016 deals
PS4 Pro is more powerful than PS4 Slim, in that it can upscale games to 4K. It sure does make compatible games look pretty, but remember you'll need a 4K TV to make the best of it. As it's being aimed at early adopters right now, and it's only just released, deals are rare.
If your ready for gaming's visual future, PS4 Pro is for you. Here are the best reductions we can find on the new console right now.
US PS4 Pro deals
UK PS4 Pro deals
Best PS4 Black Friday and Cyber Monday 2016 game deals
US game deals
Here are the lowest prices we can find on the biggest PS4 US games this Cyber Monday.
Other US Black Friday and Cyber Monday games deals highlights include:
UK game deals
Here are the lowest prices we've come across for the biggest UK PS4 games in the Cyber Monday 2016 sales.
Other UK Cyber Monday games deals highlights include:
PS4 Slim or PS4 Pro: which one should I buy on Black Friday and Cyber Monday 2016?
One big decision that you'll have to make if you're looking to pick up a PS4 on Black Friday is whether to go for the PS4 Slim or PS4 Pro. Their differences are significant, with the Pro being the standout choice if you're looking to make full use of your 4K television.
Released earlier in November, the Pro is Sony's more powerful iteration of the PS4. Capable of outputting games in 4K resolution (as long as you have a compatible TV), it's definitely the version of choice if you want to be on the cutting edge of graphical technology.
Currently, only a few games can take full advantage of the system's 4K capabilities. That said, native support will become more common as we head into 2017. A number of recent releases are already scheduled to receive patches to utilise the console's superior graphical capabilities.
Other versions of the PS4 hardware won't be left in the past, as Sony has confirmed no games will launch exclusively on the Pro, but this half-generation upgrade definitely can grant you some extra graphical heft.
Pro has a recommended launch cost of $399/£349, so we'll be keeping an eye out for some of the biggest discounts on Sony's latest machine. Keep your browser pointed to us for the best price.
The PS4 Slim is now the base-level PS4 console. Inside it's exactly the same as what you'd find in a launch PS4 from 2014, except it's now in a much smaller case. If don't own a 4K TV or you're not fussed about the extra graphical bump from the Pro, then this is the option for you.
The Slim costs less than the Pro at around £230/$300, and there's a good chance it'll be more significantly discounted over the Black Friday period. If you're holding fire on that 4K TV purchase and simply looking for a great deal on a new PS4 console, then this is the one to go for. We'll be updating this page with all the latest deals, so set your bookmark right here.
How much can I save on Black Friday?
In a word: loads. Retailers will be racing to bottom to draw your attention, cutting the price on many of the most expensive technology items. Expect to see discounts on televisions, laptops, games consoles, PC components and practically anything that could spur on an impulse purchase.
Shoppers saved an average of 24% on their Black Friday purchases last year so expect to see some big discounts. Just think how much more easier that 4K TV purchase will be to justify when you know you're saving a quarter off the normal price.
Gaming products account for some of the most significantly discounted tech during Black Friday, so it's a great time to hunt down a new PS4 or Xbox One console, along with a new TV or surround sound system to support it.
Black Friday and Cyber Monday Xbox One, PC, Nintendo, laptop and Apple deals
It won't just be PlayStation products discounted during Black Friday and we'll be doing our best to keep on top of all the relevant deals in gaming, technology, computer and home entertainment.
Looking for more than just great Xbox One deals? Our sister site Jelly Deals' Best Black Friday Deals has everything from tech to toasters.