A Skyrim port, new Mario game to launch alongside Nintendo Switch, Splatoon to be packed in – report
New information has come to light about the games launching with the Nintendo Switch.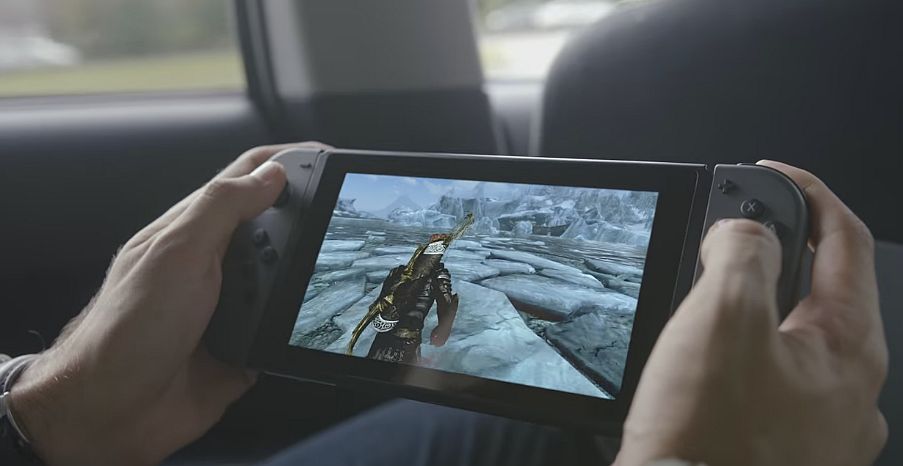 Nintendo has yet to officially reveal the Nintendo Switch's launch line-up, or talk about launch window games. We're expecting to hear more on that during an event in January.
That said, rumours about every aspect of the system have been swirling since before it even had a name. Today, a new report from LetsPlayVideoGames named a number of key titles the Switch will be getting at or around launch.
According to the report, a new Mario game is in development, and it's actually the same one briefly shown in the reveal trailer. This unnamed Mario title will be available at launch in all territories.
The game is said to have a 3D open world hub, from which you can choose to go to separate worlds, similar to Mario Galaxy. The action will not take place in 3D, the report stresses. There's also a co-op component to the game, where both players can work together to overcome obstacles.
A press demo for the game is said to be in development, targeting January – hence the planned event.
Splatoon, the Wii U game, will be a pack-in for one of the Switch's SKUs. This is one of two SKUs rumoured for the console. The other is said to have less internal storage, no pack-in, and will be cheaper.
Skyrim, which was shown being played in the reveal trailer, is also supposedly in development at Bethesda. It's planned to launch day and date with the Switch, and will be a port of the recently released Special Edition. Mod support is said to also be on the cards for post launch, though even that will have similar limitations to what's available on PS4.
Dale's report also echoes comments made by insider Emily Rogers earlier this week about Zelda: Breath of the Wild not being done in time for launch.