Call of Duty: Modern Warfare Remastered has plenty of hidden weapons and fans aren't sure why
There are many weapons in Modern Warfare Remastered that you can't use, even though they're mostly ready.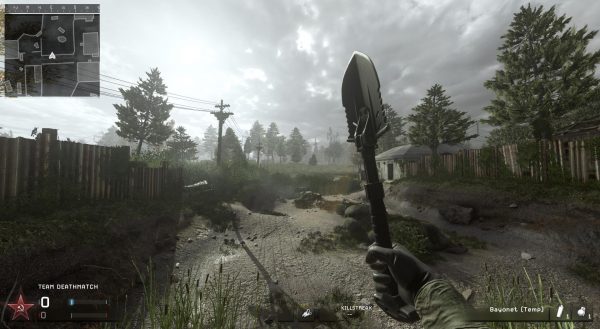 Modern Warfare Remastered players on PC have went digging into the game's files and found a few hidden weapons that are not yet available for everyone. These weapons can be used, provided you know what you're doing.
Reddit user Semyel managed to find ten of these, including a shovel. Some aren't fully textured, but all of them have functioning animations and sounds. There's even a new versions of the Desert Eagle.
It's not clear why these weapons are left in the game's files. One theory fans have is that they may have been initially intended to be in multiplayer but were later axed. Certain weapons did turn up in Modern Warfare 2 later, so they could just be leftover from the original CoD 4.
Others believe Activision could be planning to add them later as DLC, since they have gone through the trouble of remaking them with modern graphics.
You can take a look at all the ones dug up in the gallery below:
The Redditor even captured video of the shovel, as well as the Kamchatka auto shotgun. Activision has been taking YouTube videos down, though, so these links are that's left.
Perhaps we'll find out before the end of the year if the upcoming map drop will include any new weapons.