Mass Effect: Andromeda PC frame-rate not locked to 30fps, BioWare not saying if saves will carry forward
Mass Effect: Andromeda is still very much a mysterious game, but at least we've been learning something new about it every day since the reveal.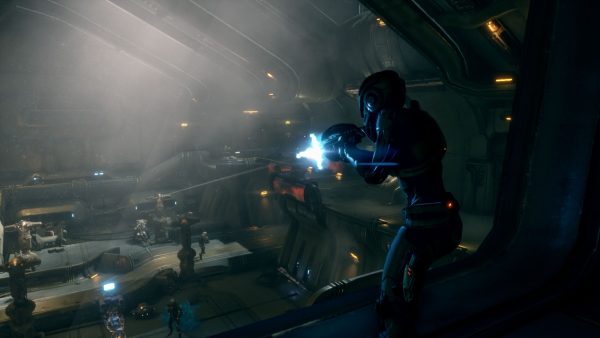 This week has been a torrent of Mass Effect: Andromeda news, lore details, videos, and things of that nature. Part of that is thanks to Game Informer's latest issue, which is full of new information.
The magazine's rapid-fire-style interview series returns here, too, and outside of seeing how many questions you can ask creative director Mac Walters in a short time without annoying him, it reveals a whole bunch of little details that have not been officially discussed yet.
The video, which you can watch at the link above, covers a lot of topics. Unfortunately, the answer to a lot of them aren't very serious, which is to expected. We did, however, catch a few bits of actual info.
First, Walters confirmed that the game's PC version will run at a frame-rate higher than 30fps. The creative director didn't specify whether the frame-rate will be unlocked, but he did mention that "some platforms" other than PC will run the game at 30fps, presumably referring to consoles.
He also could not confirm if Andromeda will target a higher frame-rate on PS4 Pro, such as when running the game on an HDTV display. "To be decided," was his answer to that one.
On the game itself, Walters revealed that he doesn't consider Andromeda to be the start of a new trilogy. For this reason, it may make more sense that the studio hasn't yet decided whether or not our save files from the game will carry forward to future sequels.
On the subject of add-on characters as DLC, something BioWare has done with Mass Effect 2 and 3, Walters couldn't give an answer one way or another. He did confirm, though, that your companions in the game can't die.
Mass Effect: Andromeda is out spring 2017 on PC, PS4, and Xbox One.