Last night's Destiny: Rise of Iron hotfix tidied up a lot of rubbish loot problems, just in time for Iron Banner
Destiny: Rise of Iron, now with significantly fewer reasons to light an effigy of RNGesus on fire.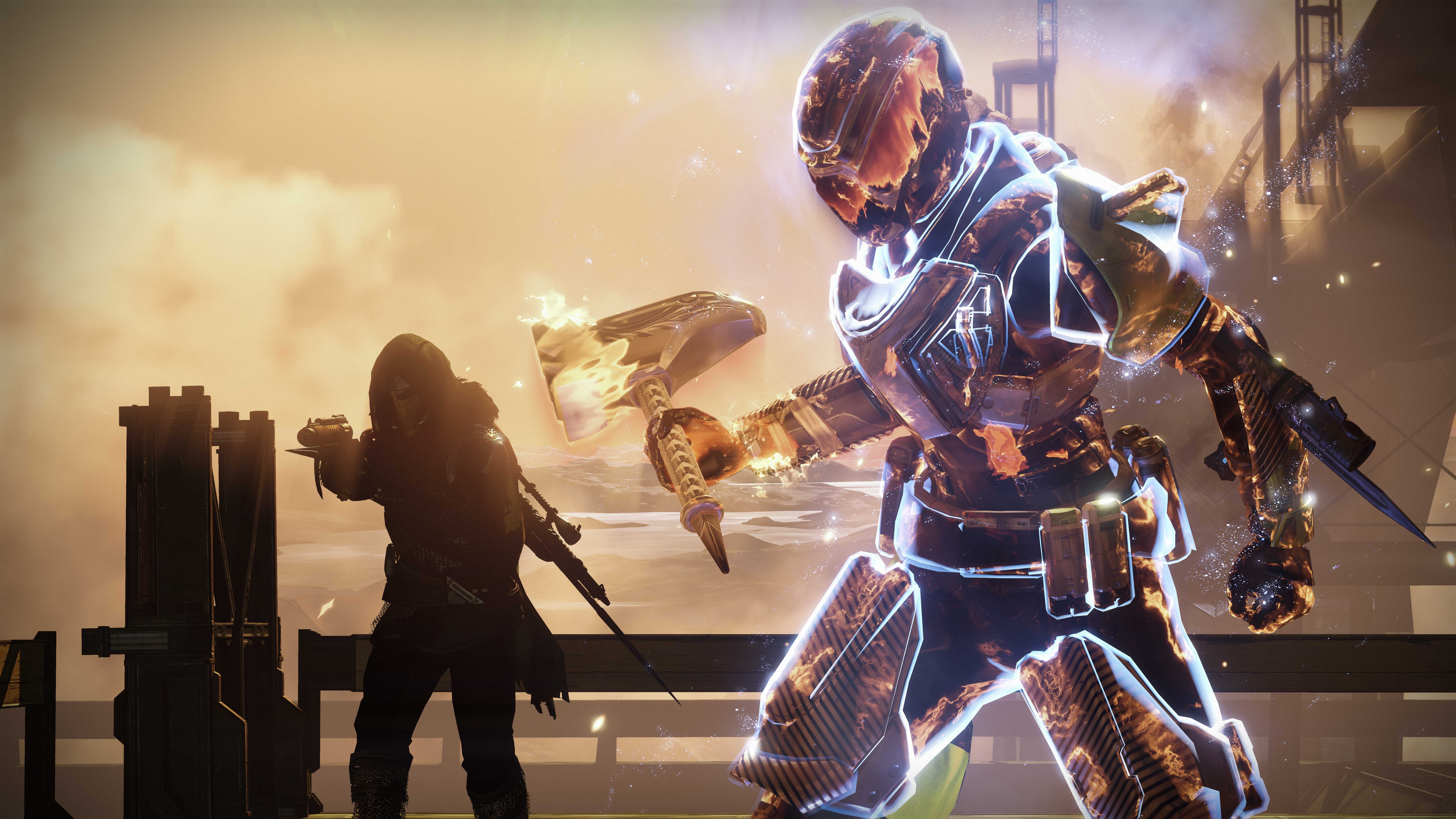 Destiny: Rise of Iron was patched in advance of this week's Iron Banner Control event.
The update rolled out as a hotfix so it shouldn't take too long to download and install once you fire Destiny up, but golly, does it pack a fair bit in.
Most of the changes address really frustrating loot issues, like the Winter's Run strike not dropping Skeleton Keys, Rise of Iron Vanguard and Crucible weapons not decrypting from engrams, Comitatus failing to drop like ever, and Dusty Iron Engrams dismantling into Legendary Marks instead of Silver Dust – which was super gross.
My personal favourite is that it no longer costs Silver Dust to apply Iron Lord, Trials of Osiris, and Heroic Mode Raid Armor Ornaments, so you shouldn't need to fork over real money for these any more.
Bungie has also fiddled with the SIVA key fragment drop rate in order to make it a bit more rewarding. Here are the full Destiny hotfix patch notes:
Activities
Strikes
Fixed an issue where The Taken Archon Priest in the Winter's Run Strike was not dropping Skeleton Keys at the intended rate
Crucible
Maps
Fixed an issue where players were able to access the rooftops on Skyline
Items
Fixed an issue where Rise of Iron Vanguard and Crucible weapons were not decrypting from Engrams
Fixed an issue where Comitatus was continuing to not drop properly from Faction Packages for players who own Kondratyuk's Escape
Fixed an issue where Armor decrypted from Dusty Iron Engrams was dismantling into Legendary Marks. It will now dismantle into 1 Silver Dust
Removed Silver Dust cost to apply Iron Lord, Trials of Osiris, and Heroic Mode Raid Armor Ornaments
Players will now earn SIVA Key Fragments at an overall increased rate

The first time a Raid boss is killed on Normal difficulty they will drop three SIVA Key Fragments. For the next kill that week, they will drop two, and then one for the third kill that week
After the fourth or greater kill, the boss will no longer drop SIVA Key Fragments for the week
The same behavior will occur for killing Heroic bosses