Pre-Black Friday Xbox One bundles go as low as £180 in the UK
Microsoft has dropped prices on many of the older Xbox One bundles in the UK, selling many of them for as low as £180.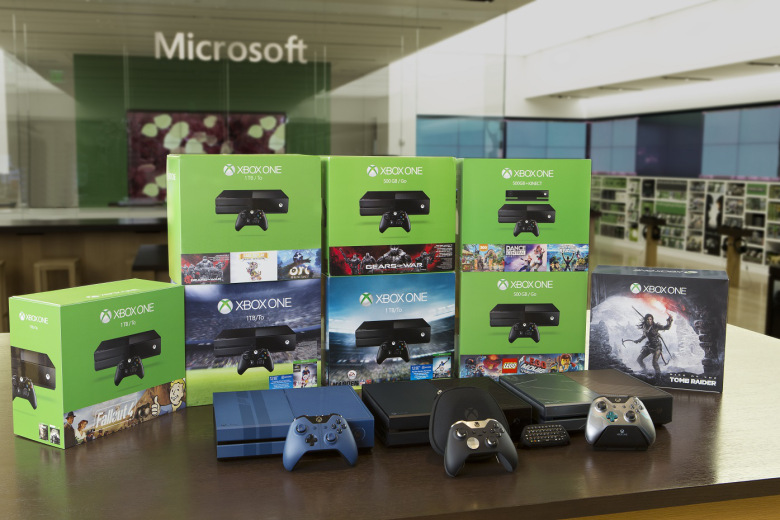 Microsoft has kicked off an aggressive console sale in the UK to clear out existing stock. Original consoles and bundles are on sale at various retailers, and a few can be had for as low as £180 with extra games.
You'll find these deals at the Microsoft Store, as well as GAME, and we've picked a few of the best below:
The 'Name your Game' bundle is also part of this promo, which gets you a 500GB console and your choice of Forza 6, Gears of War Ultimate, Rare Replay, or Rise of the Tomb Raider. On top of that, you get a free copy of Forza Horizon 3 for the low price of £180.
The Xbox One Elite console has some of the best deals, too, starting from £200. A few will even throw in a game for an extra £10. This is a great price for this bundle, considering the Elite Controller – which is included – routinely sells for £100-120. This bundle also has the bigger 1TB drive.
Prices are only valid while stocks last.