Nintendo Switch sports a 6.2 inch screen with 10-point multi-touch controls, according to report
Nintendo Switch will feature multi-touch controls, according to a report.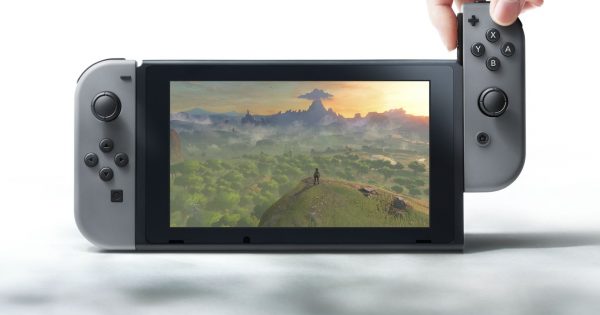 Speaking with Eurogamer, a number of sources told the site the home console that can be taken on-the-go features a 6.2 inch screen which can display at 720p.
The screen also supports multi-touch controls, similar to tablets and smartphones, thanks to a 10-point multi-touch display. Since the system makes use of Nvidia Tegra technology, which was developed for mobile devices, touch screen game support always seemed to be a given despite the company's silence on the matter, even with the Joy-Con controllers taking prominence in the reveal video.
Touch controls also make sense if Nintendo plans to release its mobile titles on the system – something it has yet to confirm.
As Nintendo previously stated, Switch is a home console first and connects to the user's television via the dock. And unlike Wii U's gamepad, it cannot be used as a second game screen.
However, the article from EG states that while the screen cannot be used when connected to the TV as it is mostly obscured, the right-hand Joy-Con controller contains a short-range IR sensor at the base. This information is in line with console patents showing what appears to be a "light-emitting distance measuring sensor" or an infrared emitter off to one side.
So, it's possible the infrared sensor will point at the TV to "replicate basic touchscreen functionality" which is picked up by a IR sensor in the on the console's dock, according to the report.
Such functionality wasn't shown in the reveal video, and there is apparently more to be revealed on the console in the coming months. On January 12, Nintendo will provide more details on Switch via livestream, along with a price, release date and games lineup.
Nintendo Switch will be released in March 2017.