Nintendo Switch gets glowing 5-star reviews from Amazon customers
"Finally, I can play on tv while i'm on the bog taking a big fat devil's third."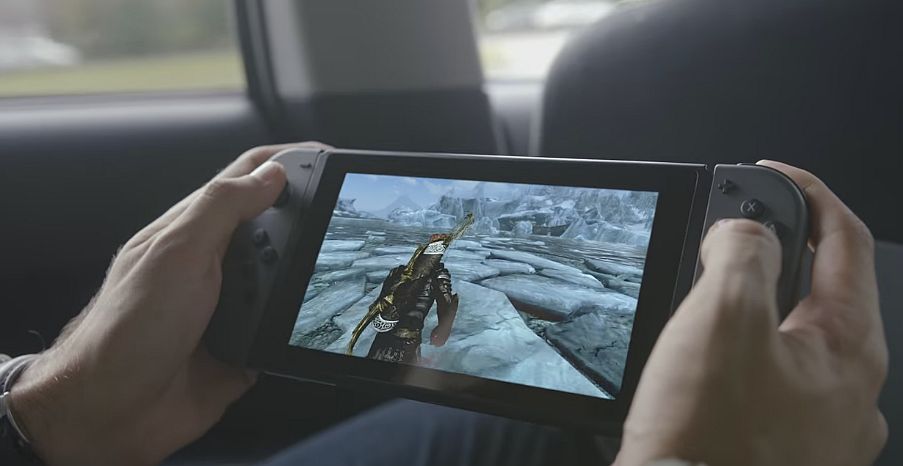 It hasn't been 24 hours since Nintendo unveiled its Switch console to the world, but it's already getting 5-star reviews on Amazon.
Currently sitting with a recommendation of 4.8 out of 5 after 44 punters reviewed it, there's a mixture of glowing recommendation on the site alongside borderline sarcasm.
"How can anyone write a review about a product that doesn't exist?" ponders Nik The Geek, before reviewing a product that doesn't exist. "I suppose you can review an idea, so here goes."
"Personally, I think they have smashed it with this console. You get the best of both worlds. A decent living room TV console running a custom Nvidia Tegra graphics chipset and when un-docking, you get a great looking handheld console that takes 3DS-style cartridges."
Ste Boothroyd is also pleased with the portable features of the new console. "Finally, I can play on tv and then keep playing while i'm on the bog taking a big fat devil's third," he said.
"This is the best device known to man," said Amazon Customer, someone who is clearly perfectly named to write an online review for Amazon.com.
"Monster hunter nx nuff said," said DANO, before naming a bunch of games that haven't been confirmed for the system.
"Worth buying just for that. oh and xenoblades x 2 oh and zelda. final fantasy 7 remake if that goes nintendo bye bye my dusty useless ps4. Maybe a new Metroid on its way. ok now im really really excited. This could be my all time favorite console."
He didn't stop there, either: "Better than the game cube….wow how about a new animal crossing. Luigi mansion. Fzero. Pikmin 4. Bayonetta 3. Im day one and booking a week off work."
"Apparently I love the product even though it doesn't exist yet," added tldr.
Of course this is the internet, so for all the positive reviews there's always going to be some haters.
"This looks so wack very disappointed in this was looking forward 2 this as well this will be the 1st nintendo console i wont b buying," offered Golgo 13.
Miss E Carr isn't going to be fooled again by Nintendo, either. "Same old Nintendo trying a new gimmick, not gonna fall for it this time, we are gonna have to rebuy all our Wii/Wii u games again," she said.
So there you go: the first reviews are in for the Nintendo Switch and they are very positive. What score out of five would you give it, readers?