How Medal of Honor gave us Call of Duty, Battlefield and even Titanfall – and all because EA pissed off a group of devs
Call of Duty and Battlefield are locked in a struggle for shooter of the year, but neither of them would be here if it weren't for Medal of Honor.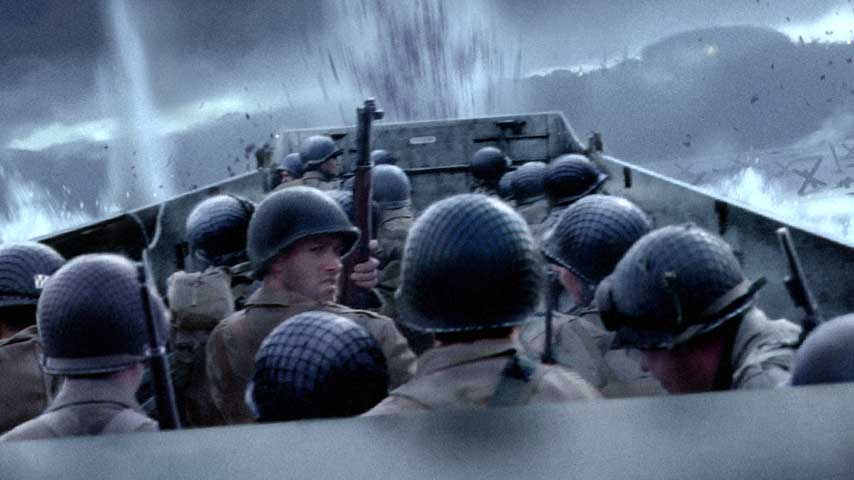 Did you know Call of Duty was created as a fuck you to EA and Medal of Honor?
That's according to Infinity Ward and Respawn co-founder Vince Zampella, speaking to IGN on the early days of Call of Duty.
See, Zampella was once a member of a studio called 2015 Inc, which was responsible for 2002 release Medal of Honor: Allied Assault. This was one of the most successful military FPS games of its time, and EA wanted to secure the franchise's future by bringing 2015 Inc in-house.
As you may recall EA used to be a very pushy beast when it came to acquisitions, and studios that entered its cavernous maw didn't always survive and thrive the way BioWare did, for example. 2015 Inc was not pleased by what Zampella described as an attempt to "strong-arm" the team into joining EA, and so Zampella and his peers stormed off to Activision instead.
There, they founded Infinity Ward, and created Call of Duty as a "little bit" of a fuck you to EA and Medal of Honor. As a franchise Call of Duty went on to stomp all over Medal of Honor, which wasn't really bad but couldn't compete with what Infinity Ward and chums were brewing up over at Activision.
So Call of Duty, a juggernaut of the industry, might not even exist if not for Medal of Honor and EA's past bullishness – and as Destructoid observed, if Call of Duty hadn't killed Medal of Honor, EA probably wouldn't have doubled down on DICE's Battlefield.
Now here we are in 2016 with Call of Duty one of the most dominant brands in gaming, and after several years of being the runner-up, Battlefield 1 is getting terrific reviews and looking like it might be a real challenger to Call of Duty: Infinite Warfare when it launches in November.
It's interesting, isn't it? Particularly fascinating is that Zampella and many of the core Infinity Ward team actually went back to EA to form Respawn when things went sour with Activision, a story that seems to be murkier than the anti-Activision crowd would have you believe.
Funny how the good guys and bad guys change. It's almost like all this drama is a lot more human and complex than our simple headline narratives can capture.