The iconic Battlefield theme returns in Battlefield 1, and you can sample it now
The new UI may have given us the first sample of the Battlefield 1 version of the series' long-running theme song.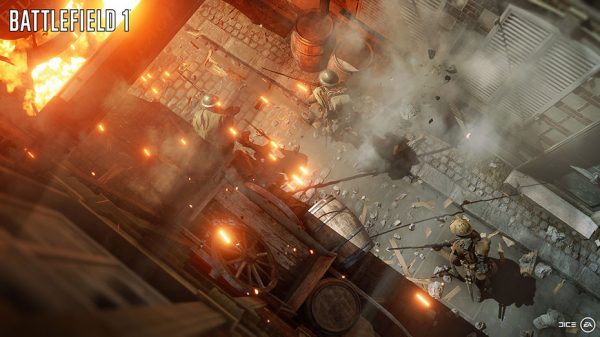 If you've been following official and unofficial Battlefield 1 videos since they first started appearing, you may have noticed a strange lack of the Battlefield theme.
The Battlefield theme I am referring to here is the music that existed in the series for ages, with each new entry coming up with its own rearrangement of this iconic theme. So far, DICE hasn't used the Battlefield theme, or a new version of it, in Battlefield 1 trailers, leading many to believe it's been dropped.
However, thanks to today's big Battlefield UI overhaul, we may have stumbled upon the new theme arrangement.
If you hit the navigation panel on the left and select Battlefield 1, you'll be treated to a mostly empty page. It's all worth it though, as you'll get to hear the game's take on the theme for the first time.
As you can hear it for yourself above, courtesy of YouTube channel PoeticWhisper, It's actually not terrible. DICE even gets bonus points for producing a distortion and dubstep-free Battlefield theme, too, which is always good to see.
Battlefield 1 is out October 21 on PC, PS4, and Xbox One.