Overwatch's new Eichenwalde map has a solid Dark Souls Easter egg
What modern video game is complete without a Dark Souls Easter egg?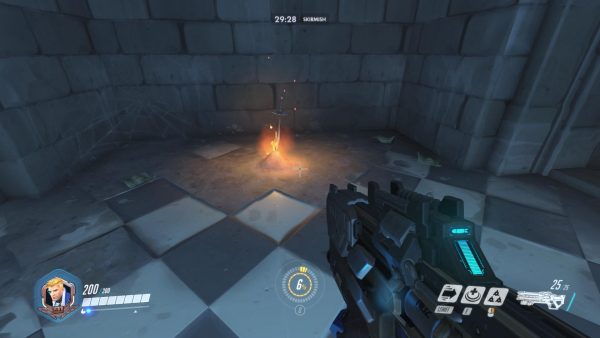 Eichenwalde, first post-launch map for Overwatch went up on the game's PTR – Public Test Region yesterday along with some new character skins.
Now that the map is available for players to explore and mess around with, reports have come out indicating it does in fact have a Dark Souls Easter egg. With the map being set in a castle and all, this isn't too crazy.
In a room in the part opposite the entrance, you can see a sword stuck in a little mount of ash, with flames coming up from beneath. There's even a health pack in the same room, so your trip won't be completely useless. You can see it in action in the Eurogamer video below.
This is even more amazing when you consider how Blizzard recently added sitting emotes to Overwatch. Eichenwalde is not yet available to the regular players, but it's due for release sometime in September.