The PC graphics settings menu for Gears of War 4 is a bit ridiculous
The Coalition wasn't lying when it said Gears of War 4 will be very configurable on PC.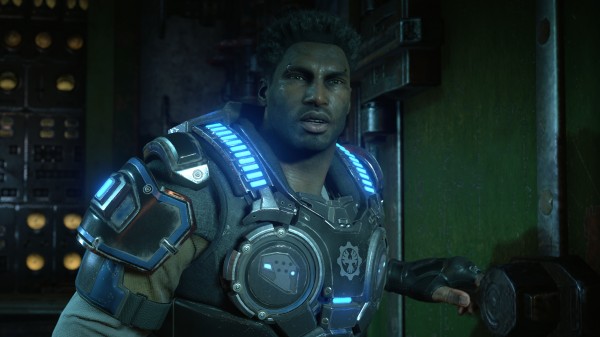 Microsoft brought a playable demo of Gears of War 4 to gamescom 2016. It's because of this we got to see the first 4K PC footage, and now we get to have a look at the game's graphics settings.
The menus were captured by HomeCinéma-FR.com (via PCGamer) in the video below, and were later converted into images at the site's forums. They're all off-screen, but the quality is decent enough that you can clearly read all the settings.
The list of options is big, and includes separate sub-menu for major settings. For instance, the texture quality menu has separate sliders for world textures, character textures, vehicles etc. Shadow quality, ambient occlusion, post processing, bloom and more are all present. You can even have control over the imagine quality of custscenes.
As you can see, there's an option to set a render resolution and a display resolution, for your supersampling needs. Even then, you have control over the process. The usual suspects are all here, too, such as texture filtering, motion blur, and an option to turn on an in-game performance graph.
If you missed it, here are the minimum and recommended specs for Gears of War 4. You can head over the link above to see more shots of the PC menu, not just the one for graphics.
Gears of War 4 is out October 11.