The new Humble Indie Bundle is actually full of rad indies
Humble Bundles come and go, but some are more worthwhile than others. This is one of the good ones.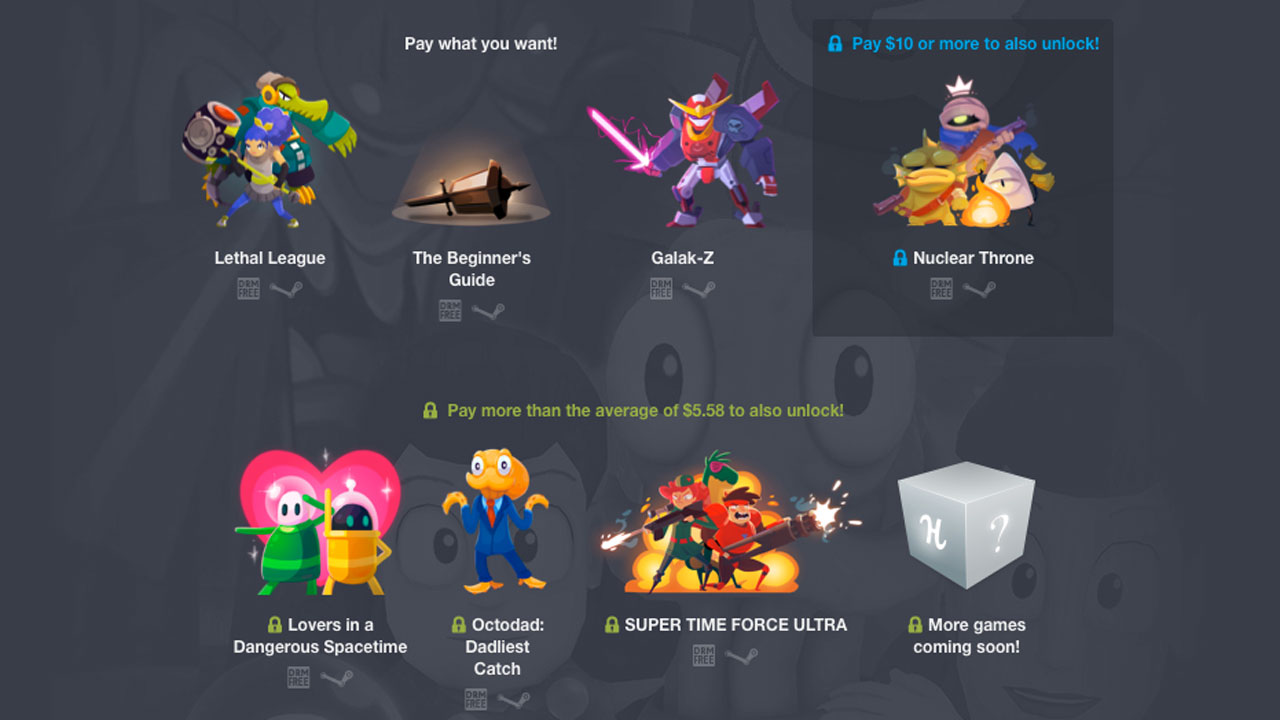 There's a Humble Bundle deal almost every week, but a lot of them are kind of forgettable. A mainstream publisher will package up a stack of older games, for example, or a number of Early Access developers will band together to raise some revenue to aid with development of unfinished games.
But every now and then we get a real gem, and the flagship Humble Indie Bundle is one of them. Now in its 17th generation, this deal always offers independent games with Linux, Mac and PC builds and the option to go completely DRM-free – and the games are always terrific.
This collection is no exception. Pay what you want for Lethal League, Galak-Z and most notably The Beginner's Guide, a new narrative adventure from The Stanley Parable creator Davey Wreden which turned heads and generated major buzz in critical circles.
If you beat the average ($5.58 at time of writing) you'll also receive the chaotic co-op adventure Lovers In A Dangerous Spacetime (a game Pat once described as "put that on our website immediately"), Octodad: Dadliest Catch (responsible, via demo units, for multiple PS4 console sales) and Super Time Force Ultra, the ultimate versions of Capoybara's action platformer. More games will be added to this tier at a later date, too.
Finally, cough up $10 and you'll get Vlambeer's hugely celebrated rogue-like Nuclear Throne.
Some soundtracks are included. As ever, you choose how your payment is split between developers, organisers and charity. Donations will benefit the Electronic Frontier Foundation and Child's Play, but you cna name a third charity if you like.
Well? I can't believe you're dithering on this one. Take advantage.