Second Halo Wars 2 beta coming next year on PC and Xbox One, with major changes
There's another Halo Wars 2 beta scheduled for early next year, and it's going to bring big changes from the first one.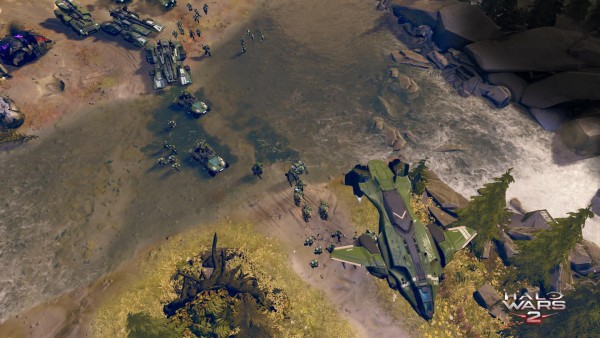 The first multiplayer beta for Halo Wars 2 was held back in June. Since then, many game mechanics ahve changed based on beta feedback.
In a detailed post, 343's Dan Ayoub explained all the takeaways from the beta, and how it affected the development process.
"Probably the biggest criticism we heard about the beta was issues with connectivity, de-syncs, etc. I'm happy to say that, thanks to you, we've already addressed these issues in the final game," wrote Ayoub.
There is a "significant number" of changes and adjustments being made, including unit balance, match pacing, UI improvements, stability and more. There are also five main areas the developers are focusing on. These are: controls, leader abilities, bases, resources and energy, and population.
For controls, the game's controller layout has been changed to make it faster and easier to take actions. The studio is also investigating offering multiple controller configurations.
Leader powers usage is another aspect being worked on, to make things easier to understand and use. In the beta, many players said that they found them unclear or confusing, especially when looking over each of their evolution trees.
Base buildings evolution is another thing players found confusing. This applies to things like how much damage a building has taken etc. "We're working to change the appearance of individual structures within the base to better reflect their current state," Ayoub explained.
The UI will similarly be updated to better display which structures are upgrading or creating units. You can read the rest of the breakdown at the link, for details on population and resources.
There's another beta scheduled for early 2017. Unlike the first one, this upcoming beta will be available on both Xbox One and Windows 10.