No Man's Sky has a curious resource-doubling cheat
You know your game is popular when resource and item-duplication exploits start appearing.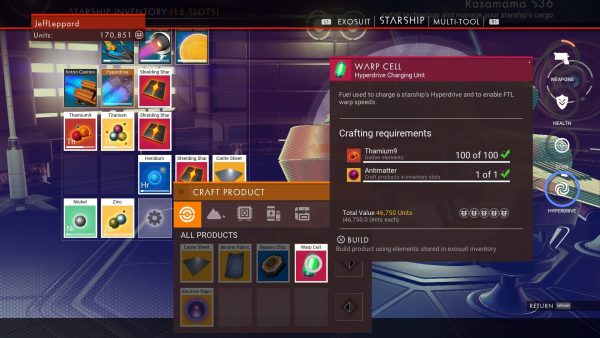 No Man's Sky is a game about exploring space and discovering alien species, and quiet a bit of material farming.
Naturally, some smart players have figured out a way to double their stock, similar to how many other games have seen item duplication glitches. Because No Man's Sky includes many rare items, this should help players not concerned with keeping it clean get more of them easily.
Atlas Passes and Atlas Stones in particular are very rare. These one-use items require resources to craft, and when crafted, get you access to certain locked doors and chests.
Spoilers below.
No Man's Sky: How the item duplication cheat works
While doing this glitch does significantly alter the entire point behind No Man's Sky, some might still want to experiment with it. All you need to do in order to action it is fill up your ship's inventory with whatever you want to duplicate, and create two save files. Basically, you need to save the game twice so you don't mess with any other save files.
Because No Man's Sky allows you to reclaim your lost stash after respawning, all you need to do is get yourself killed by attacking wildlife etc., reload the earlier of the two saves and follow the waypoint to your corpse.
That way, you will have the items in your ship inventory, as well as the ones you find on the corpse, effectively doubling your stash.
This is likely to be patched pretty quickly, but for now it works should you wish to abuse that fact.